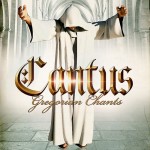 Continuing the vocal series by Eduardo Tarilonte, Cantus brings you a real Gregorian Monk Ensemble featuring the sounds of the dark Middle Ages. A perfect tool for composers and sound designers to create ambiences and music for films, documentaries, video games and new age music. Unparalleled realism…Pure inspiration
Cantus is a unique choir library aimed at easily creating your own ultra-realistic liturgical melodies, without using any phrases. Cantus offers a powerful and innovative word builder which combines 24 words (120 elements including words and their syllables) with 5 true legato vowels (a, e, i, o, u) and a special Mmmh articulation, all at your finger tips in one patch.
Cantus offers:
· 5 different true Gregorian style legatos (a, e, i, o, u)
· Mmmh articulation
· A powerful word builder with 24 words, 3 different articulations (staccato, fast and slow speeds).
· Words can be splitted to offer a total of 120 words/syllables
· Words can be combined with true legato playing while the corresponding vowel is automatically selected
· A collection of 20 Gregorian chants splitted into 400 phrases.
· 60 minutes of music
· 20 soundscapes, created from vocal samples.
CANTUS, Gregorian Chants: MSRP € 199.- £ 159.- $ 219.-
Available as Download as well as "boxed"