In this review, we will be looking at the latest Sound Response sound effects library called Binary Code. Let's take a look.
Binary code is a futuristic user interface sound effects library. Say that three time. It features around 500+ sounds of various beeps, calculations and type like sound effects. All sounds are available in 96 kHz and 24 bit which makes them suitable for stretching and pitch shifting but in all honesty it is best used as is.
All of the sounds are arranged in three main categories. Beeps, readouts and calculations and typing. The asking price is 45 US dollars and I have to say that it seems fair for the amount of sounds you are getting. On the other hand, this is not a perfect library. It would be great to have more categories like loading, alarms, access granted and denied and other common sounds found on user interfaces.
Sound
In terms of sound quality, I have to say that the library sounds good to me. It is not perfect but it is well designed. Some sounds feel a bit out of place but most follow the same style Sound Response went for. What I miss the most in this library is the low end or mid low end in sound. Almost all sounds are placed in the upper range of the frequency, where initially you would want them, but that also means your ears will get tired very fast. At least in my case. Some low end wouldn't hurt plus you can always filter it out if there is too much of it.
Sound quality in these type of sound effects libraries is really up to ones taste. In my case, I like the designed sounds but I feel there is still some room for improvement.
Metadata
Metadata is embedded in files and also available in separate excel sheet. In general I feel the metadata is good but some words could be left out. For instance, the word science fiction could be left out since the file already includes sci-fi tag. Just a personal preference. As always, I am attaching screen shots where you can check the metadata and decide for yourself.
Example
For this example I created a very basic user interface to test out the sound effects. One realization came when I started using the sounds. 90% of the time I used the sounds from calculations and typing categories. There are few beeps here and there. As with other examples, the video shows only the sounds from this library without any editing (including not using EQ). What you hear is what you get. I have to mention that I sometimes used only parts of the whole sound.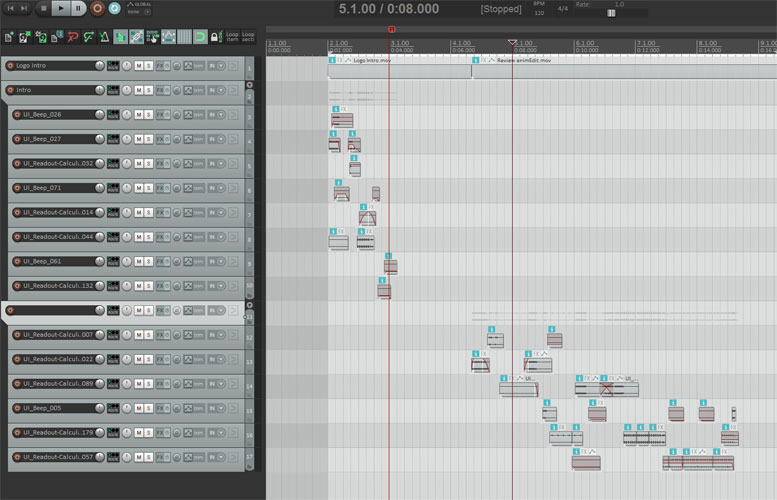 Conclusion
In conclusion, if you are looking for UI sound effects library, you can't go wrong with Binary Code. You have to be aware though that this library doesn't fit all shoes and that the core focus of the library is on mentioned three categories. On the other hand, there is enough variations included that you can create additional sounds if needed.
You can find information about our review ethics
here
.
Check out other Audio Spotlight
reviews
Binary Code sound effects library review
CONTENT
VARIETY OF SOUNDS
SOUND QUALITY
METADATA
VALUE FOR MONEY
Pros
Good sound design
Plenty of sound variations
Cons
Missing low end
Could have more sound categories