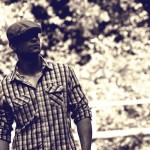 Find Boris @
Soundcloud
Youtube
Facebook
Brief list of credits
Really Slow Motion
Tell us a little about yourself and what you do for a living?
Well, i'm Boris Mihajlovic, i'm 25 years old and i'm living and working in France. I'm not living only from my music; it's more a passion than a real job for now. I'm actually an aircraft mechanic in real life. I started as a drummer in some metal bands few years ago and started to compose modern media music last year.
What is your niche or speciality, that makes you stand out from rest of the audio professionals?
I think that i haven't got enough written tracks to give an appropriate answer. Maybe some very rhythmic drum parts due to the fact that i was a drummer.
Can you give us a brief summary of the equipment you use regularly?
A simple M-audio keyboard, speakers FOSTEX PM 641, and a computer with an Intel core i7 3.4Ghz, 32Go-ram and a pci-express audio card RME HDSPe AIO.
What are your go-to plug-ins and software? (virtual instruments, audio processing etc.)
I'm currently working under Cubase 7.5 with a kontakt 5 sampler. I've got various vsti. Majority of my vsti are from 8dio, Heavyocity (Native Instruments) and Cinesample.
When do you find you are most creative?
Early in the morning. I usually wake up something around 6 A.M the week end to compose. Sometimes after seeing a movie in theaters too, the scores can give me some inspiration.
What is your usual process for creating audio content for games, films etc.?
Trying to catch the right atmosphere, choosing the scale wich fits correctly, Finding a theme, and building around it.
Are there any particular secrets to your creativity?
Spending hours to listen to music from every "backgrounds", Watching movies, tv shows and being focused on the scores.
Do you have any audio creation techniques that resulted in something interesting?
Not yet
Any specific "lessons learned" on a project that you could share?
I am truly sorry but i can't. Reserved to the industry and due to the exclusivity i can't share with you my last projects. But i can tell that i'm working on better programming, orchestration and mixing process
Any tips, hints or motivational speeches for the readers?
Well, it's a long process to become a composer and to live from your music. But you must have to be at 200% of your investment. Don't be afraid to spend 6-8 hours a day on your computer to learn and to write your own music. I know that it's hard when you already have a job but if you work hard, you give yourself better opportunities to succeed. Listen all music that you can hear, don't be focused on one sort of music, it's not the best way to give you more inspiration.
Finally, don't be afraid to ask some professionals /semi-professionals composers to give you their opinion. Maybe it's the most important thing, especially if you want to work with/for professionals. You will see that it's more difficult than what you think but don't knock at the door of a publisher with an "amateur" track. You will loose your credibility as a composer.