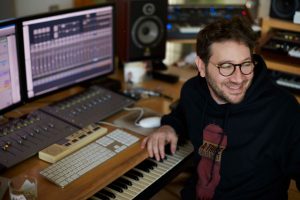 Find more about Jared Faber @
Official website
Twitter
Brief list of credits
Teen Titans Go!, Splitting Up Together, The Epic Tales of Captain Underpants, The Boss Baby (TV Series), more here.
Hi Jared and thank you for taking time and doing this interview. Let's start by introducing yourself and telling us a little bit about your background in music?
Thanks for talking to me! Well, I've been playing music since I was a kid. Primarily guitar. I started taking it seriously during high school. I grew up in New York City and there was great music going on all around the city at that time. I became interested in Jazz and got to hear a lot of great live music while still in high school. I think I quickly realized that as much as I loved that music, there was likely no career in it for me. I decided to continue studying after high school at Berklee College of music. I've always been drawn to a pretty broad range of music stylistically and ultimately came out of school just trying to figure out how I could make a living making music! Back then, I really didn't care what type of music or exactly what my involvement was, as long as I was making music. Scoring came somewhat by accident, though I had always been interested in recording and music technology….or should I just say "gear"?!
How did you get involved with the recently released Teen Titans Go!?
I'd been writing and producing a lot of the songs for the Titans series since it began. I was brought in by Peter Rida Michail who was a director on the series and who also went on to direct the film. Pete and I had known each other and worked together for almost 10 years on various projects prior to Titans. Pete is a super musical guy and he and I write the songs together. Often times he will perform them on the show. When it came time to do the movie he brought me along for the ride! He and I collaborated closely on the songs and score for the film.
What was your inspiration for the Teen Titans Go! score?
We thought a lot about how the show sounds and how we could hold on to some elements of the show while also raising the bar. We really needed to make it sound big and like a movie and not like the TV show. One element that's strong in the show is the use of beats so we tried to do that where ever possible. Ultimately the score is a mixture of beats, rhythm, synthesizers and orchestra and some heavy electric guitars in places. There was a lot of ground to cover. We had comedic moments, epic battle sequences, references to other super hero films etc.. consequently, the palette was pretty broad!
Can we get a little bit of the insight of your creative process for the film?
We started with the songs. Pete (Peter Rida Michail) would bring lyrics and we would discuss the moments and build from there. As far as the score went, I started with a simple theme for Slade, our bad guy. After that I basically started at the top of the movie and rolled through. All the while checking in with Pete. He and I would get together at my studio every few days and go over what I'd done. He'd offer suggestions and thoughts and I'd revise accordingly. Once he and I were happy with what we'd done we'd play the music for the rest of the producers and his directing partner Aaron Horvath. We all were all pretty much on the same page creatively, but there's always some back and forth.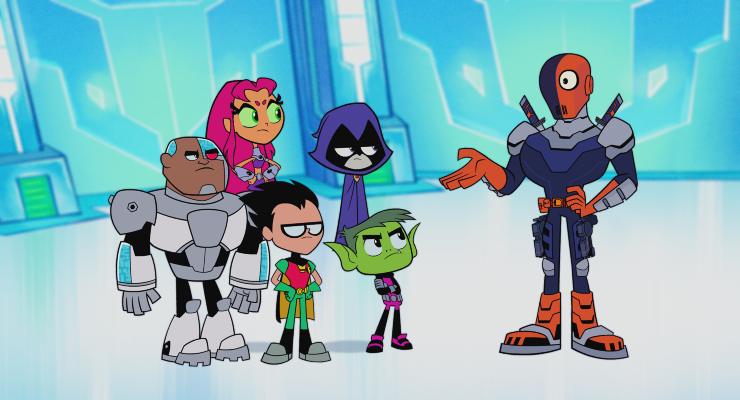 What would you say was the difficult part of making a Teen Titans Go! score?
It was just a lot of music in not a lot of time, but that's often the nature of film scoring. Getting it done while keeping the quality where you want it is always a challenge.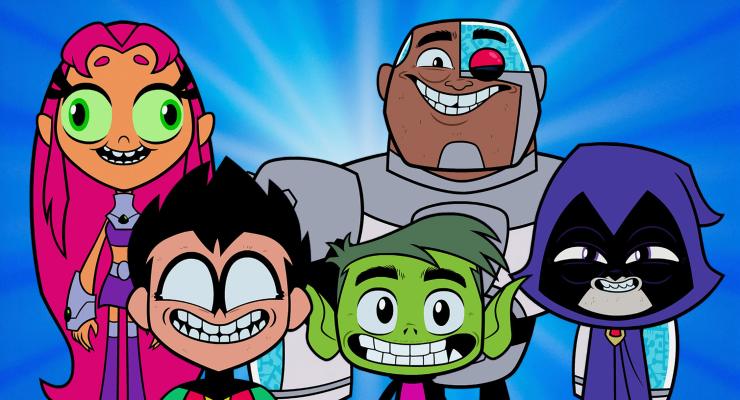 What do you think is the most important aspect of composing for film or a TV series?
I think you're always just trying to help tell the story. Being cognizant of that is really a big piece of the puzzle. Combine that with the right aesthetic and that's sort of all of it!
What are you working on right now, and can you tell us more about that project?
I'm currently scoring the Netflix series "The Epic Tales of Captain Underpants" which I do with my partner Fred Kron. He and I have our work cut out for us on that one! Lots of score!..but that's a super fun show and we have a great exec-producer in Peter Hastings. Peter is a trained musician as well and we have some fun with him!
I'm also about to get into a second season of Emily Kapnek's "Splitting Up Together" for ABC. We did 8 episodes at the end of last season and we're coming back for 13 in the fall, so I'm looking forward to that. I've been working with Emily for years, since As Told By Ginger (and even earlier) and I love doing her shows!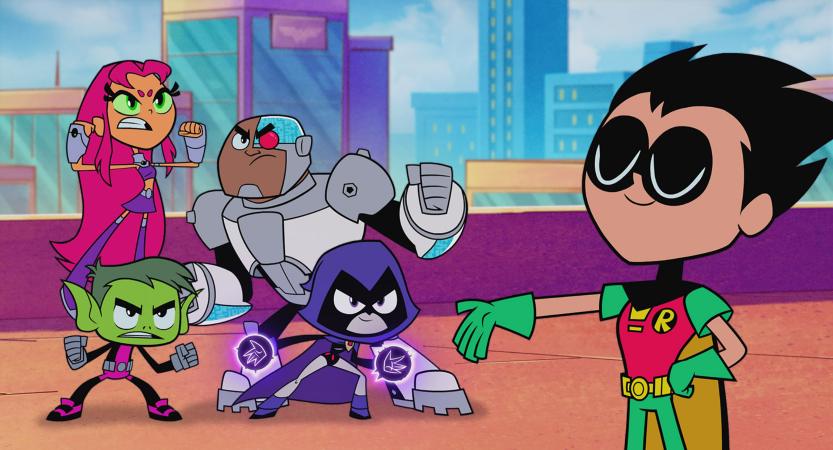 What tools and technology are you currently using and why?
I'm basically a ProTools guy. I've used most of the other popular music software here and there but I always come back to ProTools. I like to do a lot of recording of real instruments, and use real guitar amps, acoustic piano, drums, etc. So my studio is a bit of a hybrid of mics and analog gear as well as hardware synths and lots of plug-ins. Lot's of plug-ins! In fact I'm a WAVES artist, so I use all the WAVES plug-ins…and everything else I can get my grubby little hands on!
If you had any advice for composers starting off in the business what would it be?
Find time to make music you love. You'll always be at your best and most authentic when pursuing something that you're passionate about. I find that goes a long way.
More composer interviews here.