Today we're going to take a look at Impact Soundworks Ventus Ethnic Winds – Ocarinas, "the most deeply-sampled trio of ocarinas ever released". Wow, now that's an announcement! Let's take a closer look and see if it can live up to those strong words.
What you get
You don't get one Ocarina, you get three of them:
A Costa Rican Pendant Ocarina, a Triple Ocarina and a Chinese Xun. With Ventus Ethnic Winds, Impact Soundworks has created their own division for deeply sampled Wind Instruments. Ocarinas is the 5th release now, so we can rely on a certain amount of experience on sampling within this sonic field.
About Ocarinas – A Crash Course
This might be necessary, because many people think of Ocarinas as a pretty straight forward thing – which they are not in every case. The shapes and sounds vary a lot between different models and countries of origin. For example, some of them are multi-chambered and have much broader pitch range than more simple models. (Up to almost 3 octaves!) Some instruments first came up 7000 years ago, which is also an impressive fact.
So you see, its not just an egg shaped thing that creates rather quiet sounds – you can do a lot with it, which Ventus Ethnic Winds Ocarinas proves!
With these things in mind, let's now move on to the library itself:
Articulations and Phrases
Each instrument features either 11 or 13 articulations paired with a combined total of over 900(!) phrases, which are also provided as WAV files.
In addition to standard wind articulations like expressive sustains, vibrato, flutters, accents and staccatos, the library comes with additional articulations and features like bends (short and long), pitch release articulations and extended techniques.
The Ventus Series Concept
If you already own an instrument out the Ventus series, you'll be familiar with the concept behind – if not – here's what it's all about:
Think of 3 ethnical pillars of sampling:
– Traditional playable articulations alongside a large pool of pre-recorded phrases that you can quickly drop into a composition for instant color.
– An innovative ornaments system designed to automagically create decorative techniques in real time with no extra sequencing or tweaking needed.
– Total Articulation Control Technology (TACT) to unify and simplify the process of creating your own personal mapping setup for every instrument.
Managing the Articulations
With that many ways of producing a certain sound, you better come up with a nice way of organizing your sounds while keeping the playability easy and steady. And in my opinion, Impact Soundworks did a great job in this case!
When loading the Ocarina of your choice, all articulations are ready to be played. By switching to the Articulations tab (see photo of GUI), you'll be presented a clearly laid out matrix and user interface to manage your articulations. You can choose the Trigger (Keyswitch, Velocity, etc.) for every articulation separately – by doing so, playing the instrument stays intuitive and doesn't require much effort. After all, you should be able to fully concentrate on your performance.
Phrases
Let's spend some more time with the phrases. As mentioned above, 900+ is quite a fair amount. Playing around with them was great fun and i definitely point out that they are a strong upside of the library. Triggered via Keyswitch, you can chose from 5 different Phrases menus:
– Arps & Runs
– Shorts
– Mediums
– Longs
– Unique Notes
Especially the latter, Unique Notes, deliver never or rarely heard sounds. Combined with Soundtoys Plug-ins for example and some pitching down processes, also the Sound Designers will find great fun and usefulness to the library.
All waveforms are clearly visible and one can also choose the starting and ending point of the phrase which gives greater flexibility.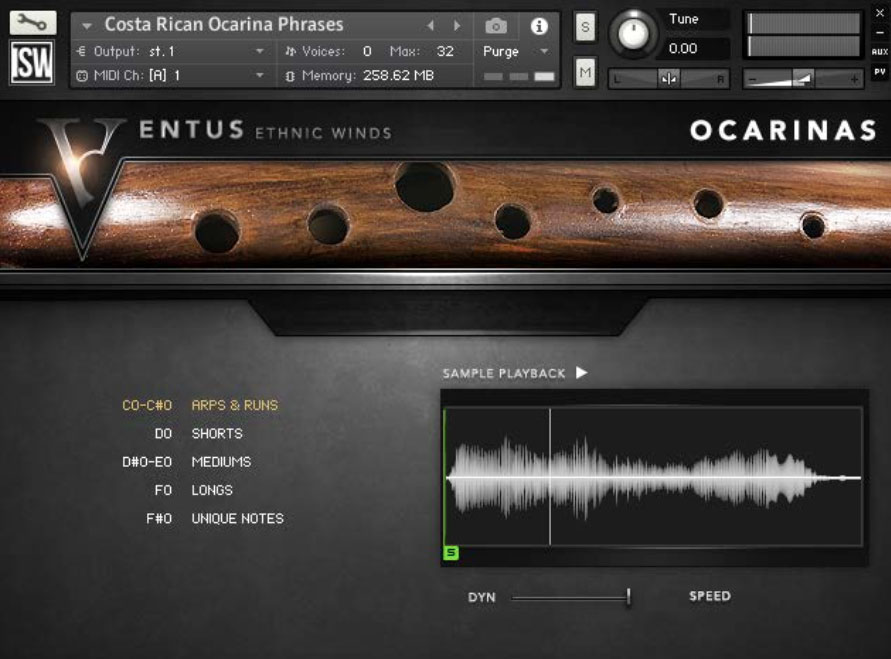 Ornaments
Ornaments are the ear-candy of wind instruments and an important factor when it comes to realistic-as-possible performances. Let me say very clearly that Impact Soundworks did a great job by managing these and letting you play with minimum of effort and maximum joy.
You simply do not have to worry about these, since there's a big knob which cannot be unseen to crank up the amount of randomly rendered in ornaments like trills, tongued attack and bends. Just choose your certain amount of ornaments and play/record – the library will take care of it all by itself and does a solid job doing so.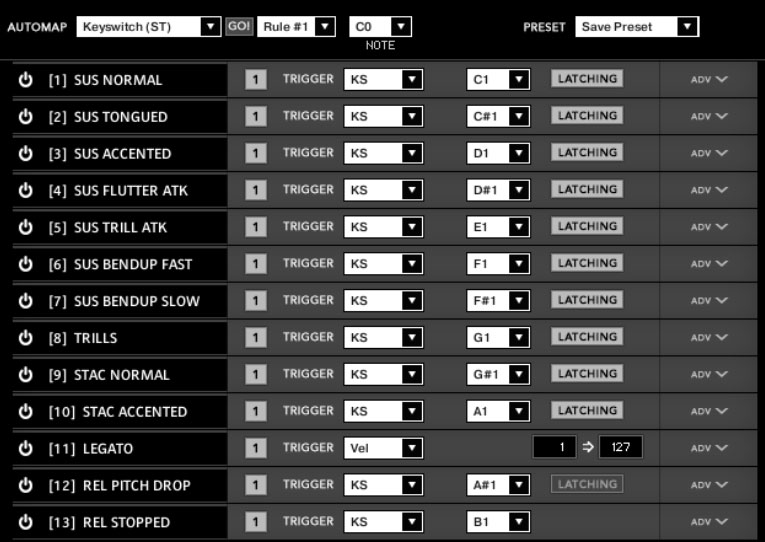 The Sound
Well, every library has its downsides. In case of Ventus Ethnic Winds Ocarina, I must say that at least to my ears, the sound is the biggest downer. Everything within the library has been beautifully crafted and clearly laid out. There are so many articulations and really smart features like the Ornament knob – but that doesn't change the fact that the ocarinas themselves, all three of them, have a rather synthy smack. I can play the ocarina, very badly, but Zelda I can manage. When I compared my playing to the library, I felt the VST version lacked of breathiness, randomness and warmth. It's not the fact that the samples don't sound good – they're obviously very well recorded – they are just too perfect, sound flat and in many cases too thin. This might come down to personal taste – but especially with Ethnic sounds, I expect the library to sound a bit edgy, not so perfect, giving me some random sonic moments and rusty soundings. I felt that the Triple Ocarina sounds the most like a whistle/synth sound. The other Ocarinas are way better off!
After all, it's up to your personal taste and what you are looking for within a library. Listening to the walkthrough down below, you can make your own judgement!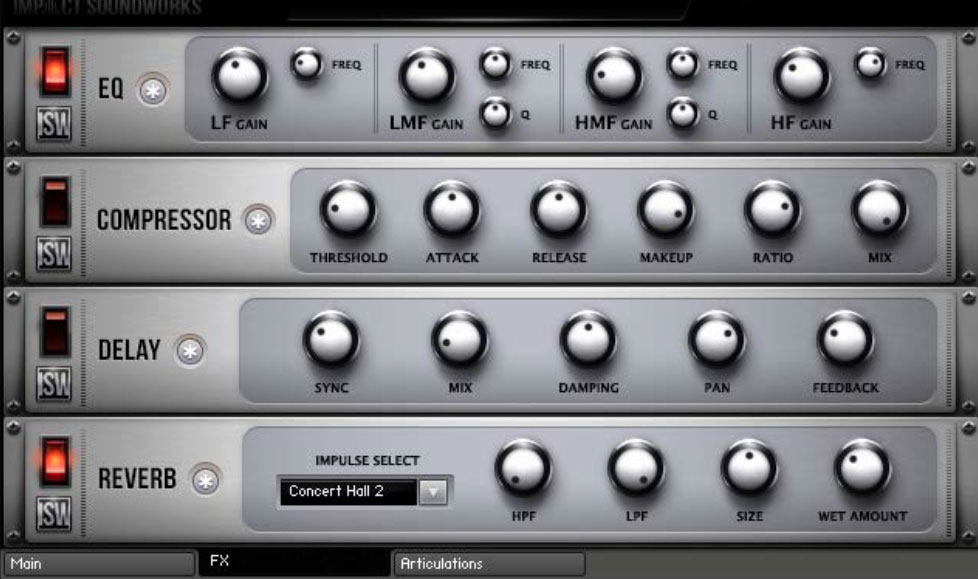 GUI
The GUI is nothing too fancy but is very clearly laid out and straight forward. There's nothing to moan about, other than the Articulations tab does look a bit dated and is not the definition of inspiration per se. Impact Soundworks just went for a classic design which is completely fine and works – just the fact that we're dealing with up to 7000 years old instruments doesn't stop to let me wonder if the GUI couldn't be more enchanted, colorful or anything that drives inspiration and gets me in the mood of writing a tune in a fantasy sort of style. The header of the GUI shows the instrument, as we know it from existing Ventus Ethnic Winds libraries. Given the fact that we're presented 3 different Ocarinas here, an interchange of header pictures would have been a nice-to-have feature that fortifies the change of instrument/color/mood.
Price / Summary / Requirements
If you decide to go for Ventus Ethnic Winds Ocarinas, you should own a FULL VERSION of Kontakt (not Player) 5.5.2 or higher. The library takes up 7GB of disk space, which is easy to handle – even on a mobile rig. The price is 99$ and is fair price to ask.
Besides the to some extend synthy sound of the library, it was sampled with lots of great ideas in mind – the Ornament knob is insanely useful and well implemented, the articulation matrix is easy to handle and the phrases give you lots of lots of useable content – and another factor cannot be unsaid: It's really fun to play!!
You can find information about our review ethics
here
.
Check out other Audio Spotlight
reviews
Ventus Ocarina Review
Content
Versatility
Performance
Sound Quality
Playability
Price performance