Steve Horowitz & Scott Looney – The Essential Guide to Game Audio: The Theory and Practice of Sound for Games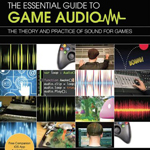 The Essential Guide to Game Audio: The Theory and Practice of Sound for Games is a first of its kind textbook and must-have reference guide for everything you ever wanted to know about sound for games. This book provides a basic overview of game audio, how it has developed over time, and how you can make a career in this industry. Each chapter gives you the background and context you will need to understand the unique workflow associated with interactive media. The practical, easy to understand interactive examples provide hands-on experience applying the concepts in real world situations.
Winifred Phillips – A composer`s guide to game music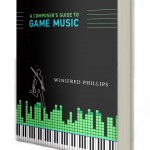 The MIT Press, one of America's largest university presses, has published A Composer's Guide to Game Music ($29.95) by Winifred Phillips. As an award-winning composer of video game music, Phillips provides a comprehensive, practical guide that leads an aspiring video game composer from acquiring the necessary creative skills to understanding the function of music in games to finding work in the field. Among those praising Phillips's book is celebrated film/game composer Harry Gregson-Williams (Shrek, Narnia, Kingdom of Heaven, Metal Gear Solid series), who described A Composer's Guide to Game Music as "not just compulsory bedside reading for budding games composers, but a fine achievement in itself. Bravo!" Renowned video game director David Jaffe (God of War, the Twisted Metal series) described Phillips's book as "an important, deep, and rare exploration of video game music by one of the medium's smartest and most talented voices." The Boston Globe hailed A Composer's Guide to Game Music as "the first book designed to help experienced musicians brave the transition to the world of game composing."
Read our review of the book here.
Aaron Marks – The Complete Guide to Game Audio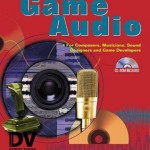 This comprehensive guide gives readers with basic music compositional skills the information they need to become commercially viable artisans. In addition to providing a foundation of prerequisite technical skills, including basic audio considerations and sound file formats, the book teaches the business skills needed to work successfully as an audio technician in the game development business. How-to features take the reader step-by-step, from purchasing the right equipment, understanding the various game platforms, and composing music and creating sound effects specifically for games, to the ins and outs of marketing, producing demo reels, determining fees, bidding projects, and negotiating contracts.
Turn your musical passion into a career with this valuable guide to the business and technical skills you need to succeed in the multi-billion dollary game industry.
Alexander Brandon – Audio for Games: Planning, Process, and Production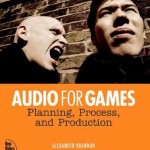 Tired of video games in which the sound lags far behind the rest of the user's experience? If so, and if you're ready to do better, you need this forward-looking volume In these pages, sound artist extraordinaire Alexander Brandon provides a broad-ranging exploration of how game audio is created today and how it should be done in the future in order to create groundbreaking audio. After providing a map of the audio development process in Chapter 1, Alexander discusses the basic preproduction, workflow, production, post-production, and technology issues audio designers must address today. Then, after a post-mortem analysis of the audio development process for a game that's currently on the market, Alexander takes a good, hard look at the heights to which video-game audio can be taken in chapters on ideal workflow, technology, and production. Throughout, the focus is on the practical advice you need to create better (and better ) sound.
G.W. Childs – Creating Music and Sound for Games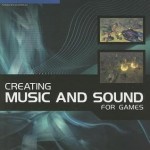 Get ready to step into the mysterious world of the video game sound designer and composer. Creating Music and Sound for Games examines the responsibilities associated with each of these roles and offers tips and insight for breaking into the business. With focused sections for each of these important roles, this book offers an insider's look into how the sound designer and compositor fit into the game production team and how these roles interact with one another. You'll cover the essential tools of the trade and will examine sound design and compositional tips that can save you time and make you more efficient.
Karen Collins – Game Sound
An Introduction to the History, Theory, and Practice of Video Game Music and Sound Design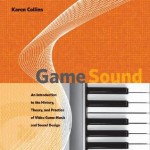 A distinguishing feature of video games is their interactivity, and sound plays an important role in this: a player's actions can trigger dialogue, sound effects, ambient sound, and music. And yet game sound has been neglected in the growing literature on game studies. This book fills that gap, introducing readers to the many complex aspects of game audio, from its development in early games to theoretical discussions of immersion and realism. In Game Sound, Karen Collins draws on a range of sources–including composers, sound designers, voice-over actors and other industry professionals, Internet articles, fan sites, industry conferences, magazines, patent documents, and, of course, the games themselves–to offer a broad overview of the history, theory, and production practice of video game audio. Game Sound has two underlying themes: how and why games are different from or similar to film or other linear audiovisual media; and technology and the constraints it has placed on the production of game audio. Collins focuses first on the historical development of game audio, from penny arcades through the rise of home games and the recent rapid developments in the industry. She then examines the production process for a contemporary game at a large game company, discussing the roles of composers, sound designers, voice talent, and audio programmers; considers the growing presence of licensed intellectual property (particularly popular music and films) in games; and explores the function of audio in games in theoretical terms. Finally, she discusses the difficulties posed by nonlinearity and interactivity for the composer of game music.
Rob Bridgett – From the Shadows of Film Sound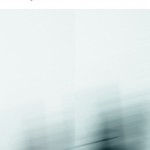 Nominated for 'Best Publication' at the 2011 Game Audio Network Guild awards.
As a practitioner in video game development, Rob Bridgett has explored and written about the connective tissue between film sound production and a newly emerging video game audio production culture. This new volume brings together, for the first time, freshly edited writings with many previously unpublished articles, documenting his work and thinking over the past ten years. This book is equally suited to film sound designers intrigued by game sound production as much as those in game sound wishing to further explore the meaning of cinematic sound. A fresh, insightful, and long overdue volume offering nourishment for students of sound as well as ammunition for sound artists working on the front line of development.
George "Fat Man" Sanger – The Fat Man on Game Audio
Tasty Morsels of Sonic Goodness
The guidance provided in this book is badly needed by the industry and can only come from someone who really knows and understands the intricacies, history, and challenges of game audio. George "Fatman" Sanger reveals both his soul and talent in this documented journey of what it takes and means to be successful with game audio. Much like big screen movies, audio can leave an audience with either a sense of intense emotion or it can destroy their overall experience. The same is true of games. Audio is a key component of game design but there are a select few who have truly mastered the art and technique of enhancing a game players overall game experience. Read this book and learn from the master. This book will reveal what it takes to be a highly sucessful audio developer. It reveals the unique problems facing the audio developer and then teaches them the most useful, efficient, and direct ways to overcome these problems. This book is unlike any other in that it not only gives readers the know-how on but it also teaches the reader how to add soul and life into their game audio by examining their personal lessons in music, science, politics, philosophy, and other life experiences. This book is an inspiration to all audio developers.
Richard Boulanger – The Audio Programming Book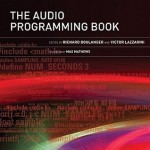 This comprehensive handbook of mathematical and programming techniques for audio signal processing will be an essential reference for all computer musicians, computer scientists, engineers, and anyone interested in audio. Designed to be used by readers with varying levels of programming expertise, it not only provides the foundations for music and audio development but also tackles issues that sometimes remain mysterious even to experienced software designers. Exercises and copious examples (all cross-platform and based on free or open source software) make the book ideal for classroom use. Fifteen chapters and eight appendixes cover such topics as programming basics for C and C++ (with music-oriented examples), audio programming basics and more advanced topics, spectral audio programming; programming Csound opcodes, and algorithmic synthesis and music programming. Appendixes cover topics in compiling, audio and MIDI, computing, and math. An accompanying DVD provides an additional 40 chapters, covering musical and audio programs with micro-controllers, alternate MIDI controllers, video controllers, developing Apple Audio Unit plug-ins from Csound opcodes, and audio programming for the iPhone.The sections and chapters of the book are arranged progressively and topics can be followed from chapter to chapter and from section to section. At the same time, each section can stand alone as a self-contained unit. Readers will find The Audio Programming Book a trustworthy companion on their journey through making music and programming audio on modern computers.
Richard Stevens and Dave Raybould – The Game Audio Tutorial
A Practical Guide to Sound and Music for Interactive Games
Design and implement video game sound from beginning to end with this hands-on course in game audio. Music and sound effects speak to players on a deep level, and this book will show you how to design and implement powerful, interactive sound that measurably improves gameplay. If you are a sound designer or composer and want to do more than just create audio elements and hand them over to someone else for insertion into the game, this book is for you. You'll understand the game development process and implement vital audio experiences-not just create music loops or one-off sound effects.