Eduardo Tarilonte and Best Service just released this new sample library and I have the honor of reviewing it. In this review I will be reviewing the limited edition of ERA II Medieval Legends* sample library which contains some additional sounds. Let's begin.
* Since I haven't tested the original ERA product, I will review ERA II as a whole. I will mention the new additions in the review for those who already own the original ERA product.
Content
ERA II Medieval Legends comes with a wide variety of old and rare instruments as a downloadable and boxed product. It contains around 70 instruments featuring various plucked, string, percussion, voices and other instruments. It is a truly big library in its content and I am happy to say that it doesn't disappoint.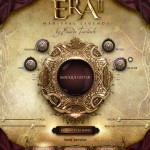 The whole library is powered by Best Service's Engine which, like Kontakt, can work as stand-alone or can be used in conjunction with your preferred workstation. Since you are most likely to use it with your DAW I will focus my attention on its use inside your DAW. Let's examine the individual instruments and see if any of those suffer "big on the content, low on the quality" symptom.
Before we delve into the realm of the renaissance let me share some common functions which are present in most instruments. The first and the most common function is that the articulations are triggered via key switch. Some require you to hold the key for the articulation to be active and some change the articulation via a single press. I haven't found the option to load the individual articulations into Engine.
All of the instruments are well categorized so you shouldn't have any issues finding the desired instrument. The included instruments are the ones that you are used to from the previous ERA with some new additions on top. The biggest change can be seen in bowed and plucked instruments, totaling in almost 13 new instruments. Those don't disappoint. In addition you also get three new flute instruments, two new war horns, four percussion instruments and an all new brass section.
If you purchase the limited edition you also get the new voice category featuring two voices performed by Celia "Celica Soldream" Noguera and Ivan Lopez. I have to mention their names because it should not go unnoticed. The performance of both artists is phenomenal. I do have to say that I did enjoy the sound of Celia more than I did Ivan's but that is strictly personal taste. Maybe you will have a different opinion. Next to voices you will also receive additional tavern singers patch – legato and various shouts plus new soundscape patches. I have always liked the soundscapes by Eduardo and with these instruments I love them even more.
The sound of renaissance
I know that I have said before that Eduardo Tarilonte makes instruments that have great authenticity and I have to say that ERA II will not let you down in that regard. There are however a couple of instruments that aren't up to par with the rest of the library's quality, in my opinion.
The sound of the percussion is one example. It could be the matter of taste and me being spoiled by big percussion libraries but I just couldn't connect with the sound of the percussion. At times it sounded too hollow and perhaps too thin. It just feels like there is something missing.
Luckily, I only had that feeling with the percussion. The rest of the library is pretty much spot on. The plucked instruments sound great with a lot of details to them. A nice bonus are also the release samples that ERA II comes with. Release samples trigger whenever you release the key on your keyboard. It's just a nice detail that puts a smile on my face.
Overall the quality is something Eduardo is known for and ERA II is up to par if not better in terms of sound quality then what Eduardo has released before.
Graphic Interface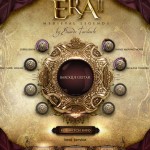 The look of ERA II is very simple yet pretty great. All instruments share the same interface with the same controls spread across two pages. The first page consists of four knobs (Volume, Pitch, Reverb and pan) and one button (Reverb bypass). All function without any issues and are really easy to work with. I noticed that if you want to lower volume for example the knob will first jump to its default position and then to your desired position. Not a big deal but I thought that I should mention it.
The second page or the "control" page offers a bit more control depending on the instrument you are using. For instance Organetto (keyboard) patch offers an additional key press and release volume, drone volume and expression while for example Cornetto (woodwind) patch offers vibrato speed, vibrato volume, expression and release volume.
The controls are really easy to use and if you have any issues understanding the instrument you can always refer to the info page. Said info page also explains how the key switches are mapped but in reality they don't need any explanation as they are quite visible in the keyboard section of Engine.
I really can't find any major issues with Engine or specifically with ERA II patches. It looks great, it's easy to work with and understand.
Value for money
ERA II Medieval Legends limited edition will set you back for around 399 EUR. It is definitely not on the cheap side but compared to the similar libraries, the pricing of ERA II is competitive. If you already own ERA I then you can upgrade for 299 EUR which again is not on the cheap side.
Is it worth it? Well to be honest, it probably is in my opinion. The sound and the content definitely make up for the price. If you can't decide if you want to order the limited or regular version then I can only say that you will have to decide that on your own but if you can afford it, you go for it and you will not be sorry.
Conclusion
ERA II Medieval Legends is full with content that will keep you busy for a long time. There are some sounds that I particularly could do without but I have to say that the sound quality of the whole library is simply staggering. The price is a bit steep but the content, quality and ease of use surely make up for it. ERA II Medieval Legends is simply an Awesome library.
Read our interview with
Eduardo Tarilonte
. Don`t forget to rate the product yourself if you bought it in the "
Reader rating
" tab below!
ERA II Medieval Legends (limited edition) review
CONTENT
SOUND QUALITY
GRAPHIC INTERFACE
VALUE FOR MONEY