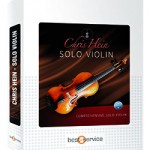 Chris Hein – SOLO VIOLIN the virtual Solo Violin youve been waiting for
No matter if youre composing jazz, gypsy or orchestral scores, Chris Hein Solo Violin can handle any genre. Over 10,000 samples, 38 articulations and 4 different legato transitions combined with unique phase align techniques, enable perfect X-fade blending between up to 8 dynamic layers.
Choose from 102 different attack shapes using the exceptional Note Head function, all with just a single fader. The detail, expression and functionality of Chris Hein Solo Violin is simply unmatched.
Price: € 179.- $ 179.-
KWAYA African Voices
By Eduardo Tarilonte
A unique virtual instrument featuring the award winning choir Aba Taano from Uganda.
The four men and two women have been recorded solo, so you can build your own ensemble.
With five true legato vowels, 40 syllables, an additional mm articulation and a comprehensive collection of vocal FX, Kwaya stands for unbeatable flexibility and unrivalled inspiration.
Price: € 259.- $ 259.-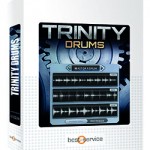 TRINITY DRUMS
By Sonuscore
Trinity Drums is a powerful collection of cinematic and modern grooves combined in a flexible, innovative virtual instrument. The character of the included rhythmic themes ranges from earth-shaking monstrosity to delicate rhythms and even electronic beats ‐ all created from high quality recordings by the sound design specialists from the Boom Library and produced by the experienced team of composers at Sonuscore.
Price: € 179.- $ 179.-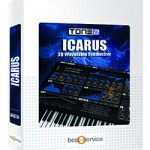 ICARUS by Tone2
3D Wavetable Synthesizer
Tone2 expanded the wavetable concept, allowing to cross-blend waveforms with an additional dimension for morphing.
Next to its wavetable capabilities it also offers resynthesis, true stereo architecture, hypersaw oscillators, a wavetable editor, modular effects, a vocoder, dual filter section, programmable arpeggiator and a comfortable patch browser.
Price: € 149.- $ 199.-