Find more about Kostas Loukovikas @
Official website
Twitter
Facebook
Sounddevs
Behance
Brief list of credits
Sound Ex Machina, Featuring artist on Sonospace.org, Contributor to Sacred Spaces field recording project by Cities and Memory, Contributor to International Dawn Chorus Day field recording album by fieldrecording.de, Contributor to Earth Listening field recording compilation by Sonospace
Hi Kostas, thank you for taking time and doing this interview. Let's start by introducing yourself and telling us a little bit about your background in sound?
Hi Zdravko and Pasi, thanks for having me. I'm Kostas Loukovikas, sound effects recordist, founder of Sound Ex Machina – an indie studio creating context-based sample libraries for sound designers and editors working in motion picture, games, apps, audio dramas, and theater plays.
I live in a small town of northern Greece and so far, along with John Varelidis, Nick Zlatko and John Koulouris we have released 14 collections of farm animals, user interface sounds, basketball game ambiences, human-made sounds, analog machinery and much more.
I grew up in a musical family (my grand grand father was a conductor, my grandfather a guitar and drum player and my uncle is a composer, also playing guitar and accordion), so the journey to sound started since I was a small kid. I co-formed rock groups and later turned to electronic ambient music, with some works being released on labels such as Plusquam and Uxmal Records. Apart from music composition I also worked as a sound engineer in cultural and conference centers as well as P.A companies where I became more and more familiar with new media and sound. Much later, I got involved in a production of e-books series with traditional tales from all over the world, that led me to record sound effects and do some field recording.
Let's talk about your futuristic UI library. What went into creating the library and how did you decided on what to include and what not to include in the library?
UI Sounds: Futuristic is part three of our user interfaces (UI) SFX series. Since we are big fans of science fiction and space movies, there was no way we would not include a futuristic pack to our collection and deliver that essential feeling of high technology to users.
Before diving into we did a lot of Skype sessions with John Koulouris, who was the lead sound designer in this, (John currently lives in Athens) so we had to share notes and discuss our ideas remotely. The idea was to create a collection ranging from subtle, sophisticated buttons to complex holograms for futuristic user interface environments, smart devices, UI demonstration or infographic videos, as well as in HUD systems and gameplays. We gave great attention to folder structure since all sounds are spread across 9 categories, all delivered to 3 most commonly used file formats; WAV, MP3, OGG.
Most of the sci-fi features use synth sounds, although some are combined with real-world mechanical buttons and switches to articulate the function and enrich the tone – we had a vast amount of unused retro mechanical buttons and switches recorded specifically for our Analog Days library, released a couple of years back.
A lot of sounds were designed in Ableton Live Suite 9 and its included instruments. Max4Live's granular synth Granulator II and the Operator instrument were also used extensively, and they can both perfectly handle the FM synthesis. The majority of sounds, though, were designed through Serum from Xfer Records (this soft synth really makes the difference!) and passed through Ableton's Sampler device, in which John did some further processing of Operator and Serum's sounds.
Finally, some of the audio effects used in the process were Max4Live's LFO tool and BufferShuffler, Blue Cat Audio's Phaser, Flanger and Chorus and Flux's BitterSweet v3.
Could you share some tips on creating interesting UI sounds?
There are several crucial issues you have to consider when creating user interface sounds. Things like time and memory limitation, comprehensibility, efficiency and aesthetics. You have to consider some cultural factors, as well. For example, Europeans and Chinese might interpret emotions differently. You can also experiment with the fundamentals of the sounds (pitch, timbre, loudness, rhythm and duration, direction) in order to signify something positive or negative, a sense of activity, a completion of a task or you can play with the symbolic, metaphoric and iconic aspects of sound to convey arbitrary or specific meaning to an action. One thing is for sure, nonetheless; Carefully designed sounds can drive deeper emotional resonance, and as long as you familiarize with these things, you are going to develop more effective and pleasant feedback mechanisms, primary or even substitute to the visual interface.
Apart from the theoretical approach, though, some technical aspects must also be taken into account, such as:
– Attention to accuracy so that each sound will be ready to use "as is" or loop seamlessly,
– Frequency optimization is required for both mobile and high-end speakers – smart phones for example don't/doesn't reproduce any sounds below low frequencies or certain distortion might occur across the frequency spectrum, Volume calibration also has a great impact in order to all sounds can easily "sit" together in the interface,
– Also, previewing your assets in lots of devices, is paramount, as they will sound vastly different to your hi-fi or desktop speakers.
With these thoughts in mind, we touched on three UI sound concepts, so far, including real world, organic sounds like dropping car keys and sharpening knives, musical tones from oriental woodwinds to analog synths, and digitally synthesized futuristic sounds. And, although we have created more than 1000 UI sounds already, we have the feeling that we have still only scratched the surface. So, we're on a learning curve, experimenting and familiarized with all the above thoughts.
Getting sounds for the Basketball Game Ultra sound effects library probably wasn't easy. How did you prepare to record the sounds and what went into planning the library?
Indeed, Basketball Game Ultra library wasn't an easy project. Our aim was to provide a complete solution to a basketball game. We wanted to include world class game ambiences and isolated sounds of backboard hoops, metal bars, dribbles, basketball bounces and net swishes recorded indoors and outdoors, in empty stadiums or inside the studio. So, the library has many parts and we had to do a lot of preparation before we hit the record button. From choosing what equipment we needed to bring to each session, to booking a professional player and gaining access to empty, well-reverbed basketball arenas.
For the game ambience, we got lucky. I've been able to access a friendly tournament between the national teams of Russia and Greece, held in my hometown. I chose to record in stealth mode with a zoomH6, primarily/mainly because it's a light and small device, and I could easily be adapted within the various positions inside the arena. The session went well. I managed to capture some nice wild crowd reactions, gentle claps, boos and yells, rhythmic drum beats playing on intense moments, close and distant shoe squeaks on the court and walla.
The session we enjoyed the most, though, was the one performed by a professional player in an empty stadium. We set up multiple microphones in a nice reverberant arena and experimented with various recording techniques like ORTF with some shotguns for specifics, space with omnis, LCR and a couple of contact mics on a wooden court to capture the low-frequency vibrations of footsteps or the basketball bouncing on the floor.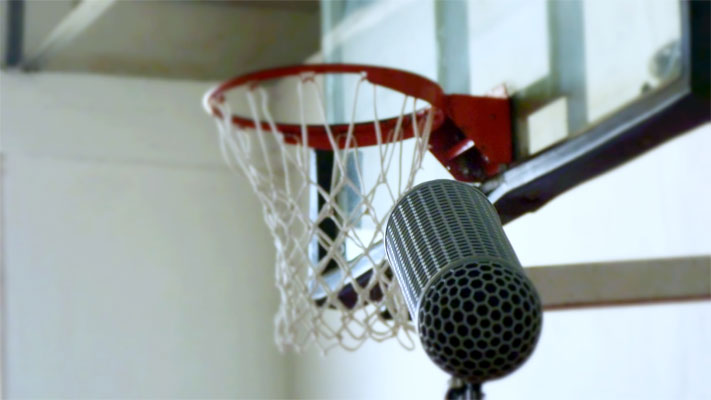 You spent over a year of recording sounds for the Animal Farm sound effects library. What do you think was the most difficult part of recording animals?
Animal Farm was our most time-consuming project so far. We decided, along with John Varelidis, who was the lead recordist in this, to intentionally give time to the project in order to capture as many seasonal work activities, weather conditions and animal habits, as possible. We waited to capture some nice newborn sheep that occurring in December, olive harvest that occurring in June, watering that occurring in May. There was simply no other way to capture all this material with only 2 or 3 months of work.
Luckily, John's father in law is a farmer with great number and variety of animals on his farm, so we worked in a relatively controlled and friendly environment.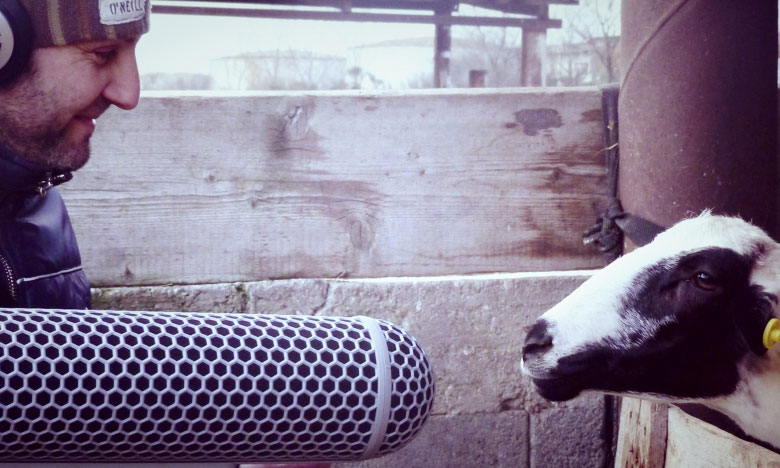 The most challenging part, though, was the background noise of some animal recordings. It wasn't always feasible to isolate. Nor we could bring them to our studio. Maybe it's a good idea for part 2 to include farm animals (or even wild ones?!) recorded in an acoustically treated room :)
Do you have a favorite anecdote while recording?
There are actually two funny stories I'd like to share, that, even to this day we're remembering them with joy and a bit of sarcasm :)
The first one has to do during the making of the Laughs library. I remember in particular one recording session we had with a friend and his nervous laughter after a few beers (quite a few, admittedly). He is not a voiceover artist or actor, so we had to find ways to relax him. Well, he got sort of… over-relaxed eventually, and enjoyed it so much that we all had a funny and productive day! Even to this day, that one still stands out.
The other one was when we were recording cow voices for Animal Farm library, to a remote farm up in the mountains. The session ended well and we went back home with a big smile and lot of pride! But then our drama began. We had brought a dozen fleas back homes, without knowing it, and in a couple of minutes the fleas were all over the place and our bodies were full of bites…They were everywhere. In our clothes, in our windshields, everywhere!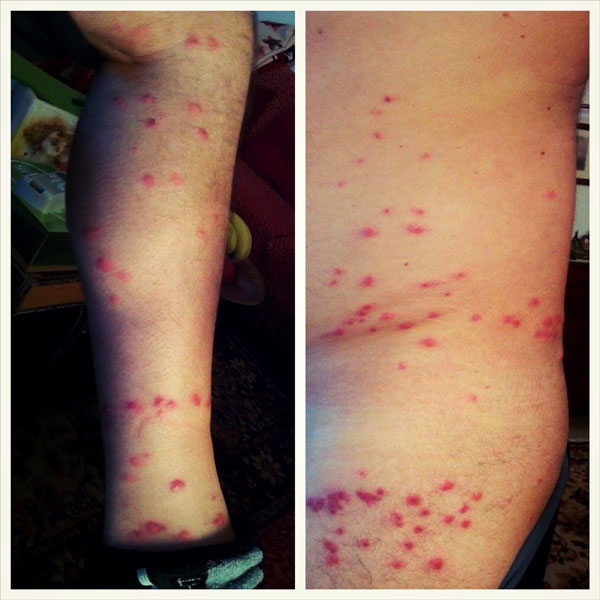 The result was a week exiled from our homes due to chemical disinfestation and our wives on the edge of a nervous breakdown, particularly in my case, given that she was pregnant to our son.
What would you consider to be the most important thing while field recording?
The most important thing is to be able to connect with the place and its energy. It's not always easy of course, due to too many factors, external or internal, but I always try to focus and find the time to relax, close my eyes and actually listen to the place. If I managed to get "in" my whole decision-making process, of what to record or how to record things, changes and that is when it gets really fascinating!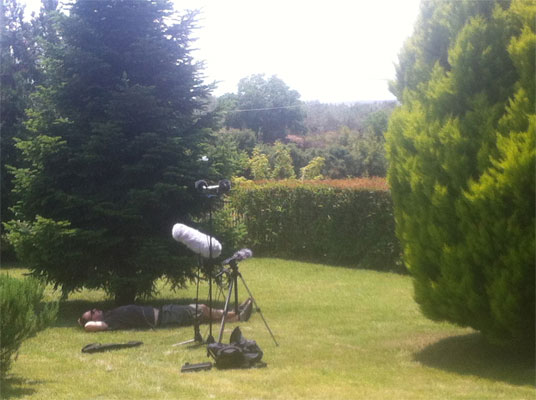 What's in your bag all the time and what is your favorite piece of equipment?
For exterior sound effects and field recordings, I use the Zoom F8 recorder, Sennheiser MHK 8060, Octava MK012-matched pair with cardioid, omni and figure 8 capsules for M/S recording, Sommer Cables, AKG K-141 MKII headphones and a couple of Schertler contact mics. I use also Rode Blimp with Dead Wombat Windshield and Rycote products like Baby Ball Gags with their windscreens and Rycote Classic Softie for some less windy environments.
Also, an equipment that I can't live without it and always have with me is the handheld ZoomH6 with all its mic and combo capsules. It's a super flexible and fast tool suitable for stealth recording or simply for capturing anything at the time you want.
This one is for the gear heads. Would you mind, telling us a bit about your technical setup and the gear you're using (Hardware, Software)?
My main DAW is Logic X and I work with two YAMAHA HS80M monitors and a Roland M-16DX sound card in an acoustically treated room. Some of the plugins/software I frequently use and get inspiration by are the Svep and R0verb by Klevgrand, De-Verb by SPL, apQualizr2 by apulSoft, (really great tool for metering, endless zoom, M/S, clipping, saturation and coloration options, Pitchproof (Harmoniser – Pitch shifter) by Aegean Music, La Petit Exciter by Fine Cut Bodies, Michael Norris plugins, FILTERJAM by Auditing, Youlean Loudness meter, Valhalla FreqEcho and Room, Kotelnikov (mastering compressor) by Tokyo Dawn Labs as well as plugins from Soundtoys, Glitchmachines, Cakewalk, iZotope and Xfer Records.
For hardware, I use the Ivory 5051 by TL AUDIO, which is a very warm stereo tube preamp, eq, limiter and compressor and I'm always looking for reasons to pass my signals through it and imbued them with its character. I work on a Macbook pro, in Logic X with Roland M-16DX sound card.
Do you have any tips for aspiring field recordist and sound designers?
I believe that this job has so much to do with being aware of listening to your surroundings carefully. This gives not only inspiration to what material you want to record but helps you develop a unique expression through sound. So, take it all in with equal value, as Gordon Hempton says in his book "Earth is a solar-powered juke box":)
More sound designer interviews here.