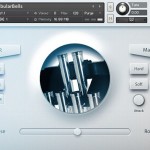 4 mallets, up to 12x round robin (repetitions), 2 microphone positions (close, far). AKG-414s placed near the instrument, and a Neumann binaural microphone placed 3 meters away. Note damping, round robin reset and extended note range controls using keyswitches.
This is a must have in your orchestral template, no other library will give you this crystal clear sound, options and functionality.
Get W-TubularBells for only €9.95!