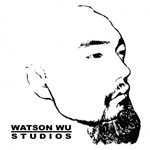 Find Watson @
Official website
LinkedIn

Tell us a little about yourself and what you do for a living?
I am an American Composer, Sound Designer, and Field Recordist. Since 2001, companies and Sound Designers contract me to create music or sound effects or field record authentic source sounds for their film, TV, and video game projects.
What is your niche or speciality, that makes you stand out from rest of the audio professionals?
During this past six years, my field recording service has been a huge demand. These involve tons of rare vehicles, firearms, etc items.
Can you give us a brief summary of the equipment you use regularly?
For large field recording sessions I tend to use my Sound Devices field mixers and field recorders. Moreover, I own a large collection of microphones of all brands and windshield kits. I also own multiple Mac and PC laptops and desktops.
What are your go-to plug-ins and software? (virtual instruments, audio processing etc.)
I'm a big fan of Vegas Pro, Sound Forge, ProTools, Native Instruments, Waves etc brands.
When do you find you are most creative?
My creativeness comes from art, audio books, photography, videos, and from reading orchestral and choral scores. Creativity can happen at any moment.
What is your usual process for creating audio content for games, films etc.?
I often receive visuals such as screenshots or videos. Always reminding my self to stay focused on the tasks is the key. My trusted associates and friends are good people to bounce ideas off of. These people are very reliable and objective.
Are there any particular secrets to your creativity?
Many years ago I listened to various audio books that spoke about surrounding yourself with entrepreneurs as well as with creative people. These people tend to think outside the box. Bouncing ideas off of each other is inspiring. I also do a lot of listening of various types of music and read music scores.
Do you have any audio creation techniques that resulted in something interesting?
Many years ago I was hired to rewrite Billboard's Top 40 music for MIDI based mobile ringtones. With limited technology, I found out that doubling the notes with another instrument or add octaves brought out the overall sound. It's fun to experiment with both music as well as sound design/field recording. Accidents can be Grand!
Any specific "lessons learned" on a project that you could share?
For the large multi-track field recordings I do, it's always best to bring a lot more gear versus what is required. I've experienced tons of failures such as a 1969 1,500 horse power monster Corvette melting a lavalier mic to a cannon fire ball cooking my microphone windshield kit. From those lessons, I now have my team members bring their own gear to our sessions. More is Better!!
Any tips, hints or motivational speeches for the readers?
For some years now, I have developed a strategy to take a brief day off to try something different. It can happen every few weeks. This can involve visiting museums, record an interested exotic car, to meeting new people at the shooting range, etc. I've found that opportunities can happen if you get out there and look. By doing this, I was able to find more sources And more work. There is such a thing as BEING AT THE RIGHT PLACE AT THE RIGHT TIME!
I recommend that all readers listen to audio books by Thomas J. Stanley, Roger Dawson, Robert Kiyosaki, Joe Gerard, etc. Aaron Marks' The Complete Guide to Game Audio, 2nd edition is a great book to read. This book can apply to different industries such as film and TV. Just because you've completed high school or college doesn't mean you should stop learning. I've learn a whole lot more after high school/college and so can you.
Brief list of credits: Lexus, Daniel Craig's A&E Biography, Dodge Ram, Assassin's Creed, Transformers, NCAA Football, Madden NFL, etc. More at www.WatsonWu.com