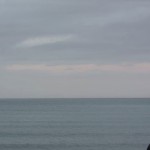 Find Tim @
Official website
Tim @ IMDB
Music of sound blog
Hiss and Roar
Substation
Tim @ Twitter
Tell us a little about yourself and what you do for a living?
Since I was a little kid I've always been fascinated with time-based art: film, sound, music, watching grass grow, clouds move and paint dry. And over the last few decades I've slowly turned my obsession into a career in the film industry, here in one of the most remote places on the planet (New Zealand). My primary role is usually as sound designer and/or supervising sound editor, and I'm just completing work on my 38th feature film, THE EMPEROR by Peter Webber. But music has always been a huge part of my life and last year I had the unique experience of both writing the score for a feature film for the first time (THE ORATOR by Tusi Tamasese) and doing the sound design. When I am not working on films I put my energy into recording and creating sound libraries of source material for sound designers at HISSandaROAR.com
What is your niche or speciality?
I love all aspects of film making – it is such a deep, beautiful, emotional art and if I have a unique speciality I guess it is due to the fact that I have not pursued what many people would consider a 'normal' career, I have willfully forged my own path. A simple example: back in 2000 I was offered a role as a sound effects editor on the Lord of the Rings trilogy, but I turned it down to work on smaller, more personal films. To some people this would seem counter-intuitive but I knew exactly what I wanted to do with my life and my career, and why.
While almost all of the other local sound editors were tied up for three years, I gained invaluable experience as sound designer on six indie films. And my motives were crystal clear: I didn't want more experience as a sound effects editor nearly as much as I wanted to work as a sound designer, in direct collaboration with the director, editor, composer and re-recording mixers. That is what I personally consider to be the best role for me in terms of making a contribution to film, and thats what I wanted to gain experience with. And I would say that this one decision, twelve years ago, has been the best decision I have made in my entire career.
Can you give us a brief summary of the equipment you use regularly?
My essential equipment is both simple and complex. It is as simple as a microphone, a recorder and a means to manipulate sound to picture. And it is as incredibly complex as the films I get to work on and the sounds that I make appear in front of my microphone. I consider myself lucky to have started my learning in the analogue age, and have since been able to evolve my skills and knowledge alongside the evolution of digital technology. I started off recording with a Nagra 4.2 and first learnt to edit sound with a razor blade.
Then I was introduced to Digidesign Sound Tools and I've used every version of ProTools since before version 1. But the tools are only as sharp as the mind using them, and while it would seem anything is possible with the incredible technology now available, the one thing no one can buy is experience. Now my primary equipment is ProTools HD2, Sound Devices 744 and 722 recorders, a collection of microphones built up over 20+ years and a 5TB sound library. But a crucial part of my resources is also access to the Park Road Post dub stage.
What are your go-to plug-ins and software? (virtual instruments, audio processing etc.)
For sound design: ProTools HD and five essential plugins would be: Pitch, Reverse, EQ, Doppler & Convolution.
For music: ProTools HD, ableton LIVE and NI Kontakt.
I have lots of other plugins and apps but frankly none of them are essential. I like my sounds like my sashimi – raw, fresh & organic!
When do you find you are most creative?
Working on films this is more about creative human relationships & collaboration than it is about the inside of my head. Left to my own devices, I observe myself & know there are inevitable mood and energy cycles that we all experience in one way or another. And I am very aware that it is often the constraints of a project that lead to insight. But me being 'creative' with sound/music only matters if its appropriate for the film, that is what provides the emotional context. Directors want the best work from every person on their team, and good directors know how to encourage that by being open to collaboration, but also by providing a filter to focus what is appropriate to their vision. And good Producers know when and how to support such endeavors. It is this combination that allows me to pursue my most creative work.
What is your usual process for creating audio content for films?
There is no usual process. Every film is unique and requires finding its own unique voice. And that involves the hard work of every contributor to the soundtrack. God/Jah/Buddha is in the details! Every footstep and spot effect the foley team create, matters. Every ambience, every sound effect, every breath & every moment of every actors performance. For the final soundtrack to be as fully realized as humanly possible, the goal is to leave no creative stone unturned. It starts with the script, with an emotional response and then a lot of research, discussion, field recording and evolution. While we must do whatever it takes to find the films voice, I also believe authenticity is important, if only as a reference, and this has lead me to travel to record ambiences for films all over New Zealand but also recently to Papua New Guinea, Samoa and Japan.
Are there any particular secrets to your creativity?
If there is one secret it is this: perseverance. It is directly related to the concept of hard work. If it was easy anyone could do it, it would be available as a preset or an app. But it isn't easy, it takes a lot of commitment, a lot of thinking and a lot of hard, concentrated, focused work. Trying the obvious solutions that anyone could think of. Then evolving those to places no one else would go. Developing your instincts and intuition. And then learning to not be so attached to hard work that you can't realize that the first solution (or the last) is the best. Relatedly, there is a great quote by Calvin Coolidge:
"Nothing in the world can take the place of persistence.
Talent will not; nothing is more common than unsuccessful men with talent.
Genius will not; unrewarded genius is almost a proverb.
Education will not; the world is full of educated derelicts.
Persistence and determination alone are omnipotent"
Do you have any audio creation techniques that resulted in something interesting?
It's a slightly odd question because every audio creation technique results in something interesting. Even if the result is a dead end, or totally inappropriate to the project: eliminating what doesn't work is a vital part of clarifying what does work.
Any specific "lessons learned" on a project that you could share?
There are many, but one that has been very useful to me takes the form of an African proverb; "Smooth seas do not make skillful sailors." Sometimes art makes us suffer, and it is important to appreciate there is a reason for the suffering.
Any tips, hints or motivational speeches for the readers?
In the evolution of your lifes work, you will pass through transcendent moments. Be very careful to acknowledge them, because they are telling you important things about yourself and what you have to contribute that is unique. ~ Tim Prebble