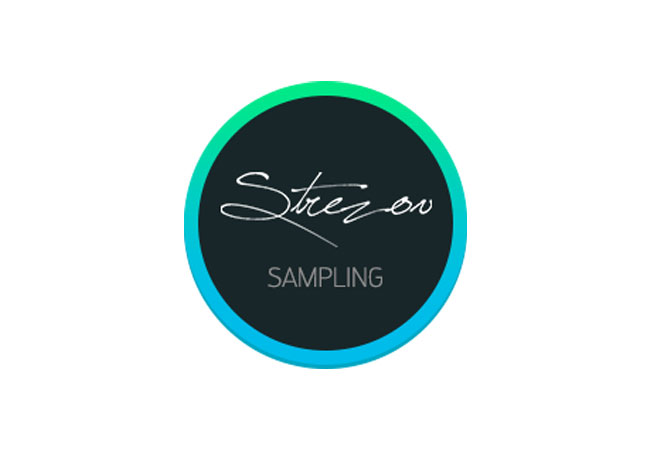 Official website
Facebook
Twitter
Youtube
Soundcloud
Tell us a little bit about yourself and your sample libraries?
Strezov Sampling is a part of Strezov Music Production Ltd. – our contracting and media production company. We aim at creating samples, that try to capture the spirit of the live musician.
How do you prepare or should we say, how does one start making sample libraries?
At first we have a pre-production process – we decide what library to do. There are TONS of amazing libraries out there, so we carefully thing about what instruments/articulations/effects people will need in their workflow – making something unique. For instance there are lots of percussion libraries out there; but mostly all of them are recorded in huge halls. This is why we did "Thunder" – capturing the sound of 8 percussionists, playing together in a small hall.
How long does it take to make a sample library? (recording, mixing, programming etc.)
In the previous question I spoke about the pre-production – basically brainstorming ideas and techniques takes between 1 week and months. When we are ready with a concept (and provided we have the budget to record that) we go to the studio/hall and make the session/s. Usually it's a one-day session, but bigger projects require more time. After that comes the post production process – making sums out of the microphones, cutting, editing and programming. It really depends – for instance "Thunder" was made in two weeks (but it's one-shot percussion samples); we're currently at the end of finishing "Tickle" – it is more than a month since our recording session. Uploading all the files for "Cornucopia: Strings" took us 5 days. There is another small project coming up (can't tell much info about it at this time sadly) and it had to be re-recorded on four sessions, because it was always lacking something! So I don't think there is a straight answer to that question.
Can you give us a little insight on your creative process? (microphone placement, equipment used, vst software)
Our creative process is always determined by the opinions of our team; at the beginning there is always the production part, where the basics of the sampling project are discussed. We create scores and talk about different ideas and ways to do the specific technique. After that I speak with our engineer – Plamen Penchev, who is one of the best engineers in Bulgaria. He often suggests different mic positions or microphones. We usually record with PT HD3, Digidesign 96 I/O, Neumann U87 and U47, Shure SM57 and Shure Beta 52, Neumann KM184. With "Thunder" we had a long conversation with our colleagues Nikola Petrov and Kiril Petrov who rented us the whole drum collection – so we had to choose from more than 50 toms, timpani, bass drums and tupans! Lyubomir Denev – Jr. is our conductor – he, together with all the musicians from Sofia Session Orchestra & Choir continuously give us suggestions and feedback on all our sampling projects. Of course at the end we always have help from our talented programmers, editors, beta testers and demo composers. So, as you can see one library is the result of lots of people, bringing their heart and souls to that specific project.
How much sound design is involved in making sample libraries?
For our acoustic libraries we try to have little to none sound design in the libraries – we love keeping things simple and as close to the actual recording as possible. We are planning on doing hybrid sample libraries – I think that we'll have lots of sound design there.
What inspires you to make such amazing products?
A specific sound I would say – the idea of creating something unique in terms of sound.
Any specific "lessons learned" on a project that you could share?
Yes – when you have made a schedule for a sampling session, always put 1 or 2 hours more – especially for brass or choir, since they tend to get tired easily. And a 30 minute sibelius score doesn't mean that everything will be recorded for 30 minutes ;)
How can a composer approach you to become a demo writer for your sample library? (Do you accept demo reels from composers?)
Yes, we accept demo reels. We had lots of requests the previous month and try to give everyone the possibility to show their talent with some of our products (and we are more than happy and honoured that people are interested in us). Composers can either send us a demo on Facebook or via our website contact form.
What are your plans for the future?
Honestly – I want to release "Tickle" and "Cornucopia": Strings" and then have a week off. But I guess that's never going to happen I'm afraid!
Any tips, hints or motivational speeches for the readers?
Do not be afraid to work and do not whine when you've got too much work to do. Do not forget that there are many available job positions for, say, graphic designers / 2D artists / programmers, but there is usually only one for the composer. So if you have any kind of work as a composer – stick to it, always try giving 110% out of you and it will be paid off sooner or later!