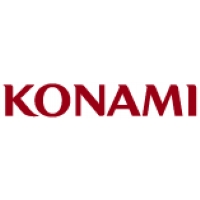 Take tryout kicks to join the PES squad!
Football fanatic? Make that passion your profession to boost the legendary KONAMI brand.
Opening a new wing in Europe, PES Productions are hiring new positions.
Job description – Sound Designer

PES Productions is opening a new "Football game productions" in London in order to continue striving to reproduce European football culture at its best in their games. The production will create PES projects targeting high-end game consoles and PCs. PES Productions, the famous game production within Konami, will be returning to Game Developers Conference Europe (GDC Europe) taking place on 13th August to 14th August 2012 in Köln, Germany, to look for skillful new staff.
If you are interested in becoming a part of this amazing team, we are accepting entries in our Konami Group booth, (#165) We look forward to meeting lots of passionate candidates who want to deliver the best football game for our customers.
Responsibilities:
-Creating and designing appealing sound effects in matches
Qualifications and Requirements:
– Excellent skills in SE creation and editing
– Experience in using sound Middleware
– Experience in sound design for realistic simulators
– Professional experience as a mixing engineer
– Strong passion for making football games
– Excellent knowledge and understanding about football
– Good oral and written communication skills in English
– Must adhere to schedules and work well under pressure
– Self-motivated, team player with a very strong work ethic and cooperative attitude
This job listing originated on Gamasutra.com, the game industry's leader.