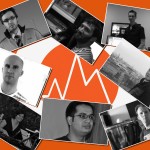 Find Sonokinetic @
Official website
Facebook
Twitter
YouTube
Tell us a little bit about yourself and your sample libraries?
Sonokinetic BV started back in September 2008 with the production of "Felt Force One" (currently available under Samplesourcer). We set out to create great performance-multisampled hybrid sample libraries with the highest possible quality and the best prices out there. From there on out we had an amazing production run with 1 to 2 libraries released each month. Until the moment we started development for our Orchestral FX and patterns library "Tutti", which took more time for us to develop than 4 weeks. But we made it in 6 luckily. When we moved on to the Cinematic orchestral FX and patterns library "Vivace" which was a Kontakt Licensed library we made a big step and we feel this was a pivotal moment for Sonokinetic BV to define our brand. Our Ethnical line is something unique too. We've been blessed to have had some very creative and inspiring sessions with our soulmate Ceyda Pirali at the Istanbul recording studio. She's been a critical and essential part in the development of this line, without her we wouldn't have been able to be create these marvelous and unique libraries from one of the most musical inspiring places in the world.
Sonokinetic BV nowadays is basically run by 4 guys; Son Thomsen, founder and general manager, Amit Verma, our digital guru, Ken Black, Nestor of the scripting clan and me. Beside that we have a very dedicated team of professionals who dedicate their time and skills to Sonokinetic BV. Reuben Cornell is a one of a kind guy. He's been essential in our post production and quality control and you can hear his high quality review work and presentation skills on our new productions in almost every new release. Piotr Musial is the driving force behind our Orchestral FX and patterns pre-production. He's a guy with a mountain of talent who has yet to be discovered for the big Hollywood productions. He's surely got the potential. We're in the middle of finishing an amazing new project with him right now.
How do you prepare or should we say, how does one start making sample libraries?
Most important of all, we believe, is to create a network with dedicated and talented musicians, producers and technicians. It's very hard to develop a high-end library all on your own. There are people who do this and we admire that tremendously, but we believe there is one more factor in play when you work with more spirits on a product that you cannot get when you're working 'alone'. You need the visions and opinions of other professionals and creators to get the right mix. Point out weaknesses, or inspire you to take another direction. Or sometimes just to pull you through a 'road block'. When you got this basic ingredient; "Network" you're off to a great start.
How long does it take to make a sample library? (recording, mixing, programming etc.)
A typical single instrument (instrument or vocal) sample library with performance samples and multisamples (or even a legato instrument) will take the Sonokinetic team approximately 3 to 4 weeks. From pre-production to release up to 4/5 people are involved full time in recording, mixing, editing, mastering, building, scripting and preparing a playable instrument. After that we usually release an Alpha version and provide that to our dedicated testing team. I must say we are very blessed with a highly professional and critical collection of composers and producers that are dedicated to wrecking the instruments we'll provide to them. Usually we find a lot of fixes in a first release. After an extensive first round of testing we'll put out a beta version that is tested by a bigger group of 'beta testers'. From here on out we set in the post-production which holds; preparing a release version, building all our assets for a release (documentation, artwork, promotional features, etc.). An important thing for us is to keep track of our deadlines to make the release date we set before each production.
Can you give us a little insight on your creative process? (microphone placement, equipment used, vst software)
This is a very complicated question you're asking. Because we have so many different setups for each project. But let me give you some examples.
"Toccata" was recorded in a live environment. It all took place in a 14th century Basilica. We recorded a huge instrument which is situated on one complete side of this enormous building. We were able to get 3 mic settings up with 3 huge stands reaching up to 10 meters. Sonokinetic products often come with different mic settings like; 'close' , 'stage' , 'wide' and sometimes 'balcony'/'far'. Typical instruments that would need to provide those controls to the end user would be our Orchestral libraries. For "Toccata" we prepared a premixed pool of samples that contains a mix setting we made in the mixing process.
For the equipment we always like to use the highest quality available. But this all depends on the budget we set for this. Our working horses are "Schoeps CMC 622" or for vocals recording we swear by the "Neumann TLM 103". With our orchestral recordings we are blessed to be able to use the orchestra's AVID system with Millennia preamps and Apogee converters . These are just a few examples of the hardware we use. For software in production we rely on two DAW's. Either Pro Tools 10 or Logic Pro are our main platforms we record in, lately the emphasis has shifted more to Pro Tools for these purposes. In post-production there are numerous tools we like to point out. One of the most impressive lines we are very pleased with are the iZotope mastering tools like "RX2 Advanced" and "Ozone". Each project needs a different approach so we rely on three different audio mastering tools. "Wavelab" by Steinberg, "DSP quattro" by Steffano Daino or "Sample Manager" by Audiofile engineering. For plugins or tools we swear by the "Audio Ease" tools or the good old "Waves". Furthermore, a very important step in making sample libraries, not audio related, but oh so important, is organising and naming. For this purpose we use the heck out of "Name Mangler" by Many Tricks, I can't recommend that one enough.
One other thing Sonokinetic is focusing on is making amazing Video promotions. We spend a fair amount of talent on these because we believe it's a great way to showcase your library in action. For our Orchestral libraries we were very pleased to be working with the talented team of Tomasz Maroński who hand painted and animated his amazing work for our story lines. For the rest we depend on Mincho Arthena who's a very creative guy that has been working with us from the get go. Designing and production is done in Adobe After Effects and Photoshop.
Last but not least; our designer Pavel Fuksa. He's the brains and pencil behind every Sonokinetic product cover. We love the film music and artwork from the 50's & 60's, and Sonokinetic designs and productions find big inspiration in these.
How much sound design is involved in making sample libraries?
Sonokinetic has a very unique line of voice over pre-recorded sound libraries; "Trailer Voice" and we have an amazing app for iOS that incorporates these collections. But besides that not too much. We record everything from scratch and post-production basically focuses on an authentic product that reflects the true nature of the instrument the best. If the recordings are done right, we figure we shouldn't try and change the sound too much, risking we would make it less flexible for our end users. Though Sonokinetic did start out testing each section in our market. And with sound design productions like "Guns", "Drill" and "Mayday" we found that those would better suit our sister label "Samplesourcer" that focuses more on DJ and Sound design. Sonokinetic productions are completely dedicated to Cinematic sampling instruments in Orchestral, contemporary and ethnical lines with traditional and authentic performances and multisampling.
What inspires you to make such amazing products?
1001 things. Sometimes references from amazing classical productions back in the 50's by composers like Bernard Herrmann and Alex North. Or the high end work of Stanley Kubrick's films. These days we're very inspired by composers like "Trevor Morris", "John Debney", "Hans Zimmer" to name a few. But mostly we look at what is possible. The beauty of working in this scene is technology evolution. When a new technology is available we always strive to get the most out of it. An example of what we found inspiration in these last few years would be the new and amazing time stretching options with software rendering. Sort of 'fly by wire' in sampling. UVI is doing a great job with their IRCAM. Unfortunately the sampling engine of MachFive3 and the UVI workstation need a bit of work to host our massive sample libraries. But there's a lot of options on the table these days that make it so much fun to think of new concepts and instruments.
Any specific "lessons learned" on a project that you could share?
Yes, a lot!. We made some mistakes in the past we've learned a lot about. One of the biggest lessons we learned is to protect our libraries better. We've been a bit naive when we started out in this business, but after a few tough blows in 2011 and all our libraries where popping up everywhere we decided to build a better distribution system and have an option to identify each and every single instrument.
One other tough lesson was the distribution of the enormous libraries we host these days. For instance Vivace is up to 50 GB. And providing these to be downloaded without much issues has been an exciting time. We have a unique distribution system now called 'Payloader' and set up about 7 servers all over the world to give the best download speeds available to our customers. Sonokinetic didn't believe in investing in DVD's so we set out to develop a unique USB program with an amazing custom orange USB design that stands out. We see more developers and distributors jumping on the USB system nowadays and we believe it's the future of selling your libraries on a media carrier, or at least until high speed internet becomes even more ubiquitous around the globe.
How can a composer approach you to become a demo writer for your sample library? (Do you accept demo reels from composers?)
We get a lot of requests and we always are in need of people that are dedicated to working with us to develop great new instruments. So yes, everybody that likes to apply for testing or composing can open a request in our backend support system. Include some of your work so we get an idea of your skills and tricks.
What are your plans for the future?
For this year we have about 8 to 10 new instruments lined up. One very big followup in the orchestral line will follow in Q2 2013. Something that is anticipated on by a lot of people. We're in the middle of pre-production and recording will take place in a week or two.
One other library that will find it's way to the market within a few weeks would be our 'Mallets'. This is a library with a big collection of melodic orchestral percussion. Stretching from Marimba up to Tubular bells. We usually do not provide any sneak peaks but for this special occasion we'll give you this scoop.
Any tips, hints or motivational speeches for the readers?
Thank you for your interest in reading a bit about our company. We hope to see you (back) on our website or facebook. If you like to keep up to date to what we're up to follow us at Facebook, Twitter, YouTube.
Oh, and don't bully, make love.