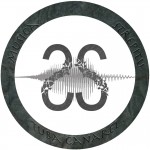 Find Sonicsmiths @
Official website
Facebook
Twitter

Brief list of credits
Dawn of the Planet of the Apes, The Dark Knight Rises, Bullet to the Head, Sherlock Holmes: A Game of Shadows, Kung Fu Panda, Inception
Tell us a little about yourself and what you do for a living?
SAM: I have an educational background in "Classical" Composition and Music Technologies and have played music (piano) since the age of 2, I also have a large performance background in both vocal and woodwinds. Michael is a guitarist with a background in sound engineering and international business. Michael and I are "musical sound designers" and composers. Our bread and butter work is sweetening tracks for composers by doing synth design, compositional synth underscore, mockups, co-composition and sampling.
You have quite an impressive portfolio ranging from short films to big budget movies. Could share with us, how did you get your start and what inspired you to make music and sound design for a living?
SAM: My inspirations to get into film music were John Williams (big surprise), Bruce Broughton and Jerry Goldsmith. When I moved to LA, I quickly realized that generation of film composition didn't exist anymore and it had become much more computer/mock-up focused. In order to make a career/living, I knew I had to put down the pencil and move to the computer and really apply all of my technical understanding of sound to composition. So the inspiration came more out of necessity rather than a love for musical sound design, although I absolutely LOVE doing musical sound design now – it's composition using frequency combining and sonics, rather than natural instrumentation.
SAM: My first big break was becoming an assistant to Junkie XL (Tom Holkenborg), through meeting of a mutual friend. Under JXL, I really got my proper training in doing sound design and how to approach it from a musical standpoint. While I was still working as JXL's Studio Manager, I got a call from Remote Control to fill the position of Sample Manager. There I met Michael – who had started as an intern from Musicians Institute and had already been in the Sampling Department for over a year.
How did you get to work on Dark Knights Rises? What was your role in Dark Knight Rises?
SAM: Pretty much any project that was happening at Remote Control we were involved in in some capacity, whether if it was making new sounds, adjusting old samples, re-programming, etc, we were involved from the beginning. DKR was really no different, Hans had a lot of ideas he wanted to try, and we were usually the first boots on the ground to explore the new sonic content (from an organic/sampling perspective). Whether it was assisting in creating some sounds for Bane and Cat Woman, or editing and processing 10's of thousands of chants, we were always trying to record and process new ideas to bring Hans' ideas to fruition. Some ideas stuck, others did not – but the important thing we tried to do for Hans, was to bring the sound in his head to his compositional pallet.
Sam, you have worked with some of the top composers including Danny Elfman and Michael Giacchino. Is your ultimate goal to be scoring films such as the ones they have scored?
SAM: Honestly, at the moment, not really. I know what is involved in such a big major film project, and I rather enjoy being in a supportive role, giving new sounds for composers, and to be in that collaborative environment. I do love composing for Sci-Fi and Horror though, and will usually take those projects.
You have also created a custom sound design tool for Kontakt. What motivated you all to create The Foundry?
SAM: For the past 6 years both Michael and I have been figuring out how far we can actually push Kontakt (the host engine for The Foundry) to do something new and different. Nearly every library we did before tried to push some new boundaries. Our motivation came from trying to turn Kontakt-based, sound design libraries into something that wasn't a one-trick pony. This is a library you could use for a long time that has millions of different possibilities.
What is the number one goal you hope the Foundry will help musicians/composers achieve?
SAM: To have a unique sound that is yours, quickly and easily. So any composer of any level of sound design can use it, play with it, and tweak to whatever level they feel comfortable.
With The Foundry you say there are millions of ways to manipulate and combine sounds, how is this possible?
SAM: There are 1000s of core sounds in this library. Each sound is morphed, combined, affected, processed on another sound (up to 4 times). The combinations of all of these sounds plus all of the ways you can manipulate each sound is in the billions of possible combinations. Each "patch" this program randomly generates will be unique.
What makes The Foundry different from the other sound design creation tools that are on the market today?
SAM: We are utilizing a new technology we developed called the Adjective Assignable Randomizing Engine (AARE). Which allows composers to quickly generate new patches based upon a keyword sets they input into the algorithm. We also have put in all the necessary sound design tools into this such as modulators (LFO's, Step Sequencers, Envelopes) that control filters, amplitudes, pitch, panning. We also have a really cool Step/Arpeggiator Sequencer, a body-type designer, and granular synthesis engine.
Can you discuss in further the Adjective Assignable Randomizing Engine feature The Foundry has?
SAM: Sure! So say you want a bed that is Dark, Metallic and Pulsing. You highlight those keywords and the patch then will use the algorithm and generate a sound based on those keywords. If you don't like that generation, you press randomize again, and you get a completely different sound. We have Beds/Pads, Textures, Rhythmics and FX/Hits that this library chooses from – all from original sound sources both synths and "acoustic" instruments.
You scored the horror film 'Fear Lives Here'. How do you think that soundtrack would have been different if you had used 'The Foundry' to create it?
SAM: It would have taken a LOT less time to do the sound design. In this industry, time is often of the enemy – and any tool that can give you originality in a short amount of time is incredibly invaluable. The soundtrack probably would have had a bit more pulses and more interesting elements to be sure. My time was fairly limited working on that score, so most of the sound design was done before I had the picture, then I just placed it while writing the "notes" and not manipulating it as fast as I wanted to.
Any tips, hints or motivational speeches for the readers?
SAM: While it is great dream to be "artsy" about this industry and to create something new and interesting, but ultimately this is a business – you need to run it like one. Look at the time/cost it takes to put together a library, a piece of music, a score, recording one, etc. If you spent $6,000 on a rig and a few sample libraries/plugins for a student film that will pay you nothing, and along with your 500 hours spent on doing "music" for it – even at $10/hr you just have invested $11,000 on something you are not getting any money on. Not to say it's bad investment, because experience and building relationships are highly valuable – but it is something to be aware of. I always recommend asking for something, whether it's pizza and beer, or $100, something – so that the filmmakers put some value to what you do and working on.