Find Sample Logic @
Official Website
Facebook
Twitter
SoundCloud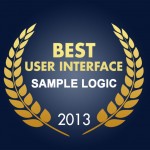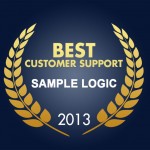 Tell us a little bit about yourself and your sample libraries?
Sample Logic LLC is a company dedicated to developing sample libraries (sound libraries). Sample Logic was founded by Joe Trupiano, along with Keith Robinson, in late 2005. It all started when the two of us turned our New York University Masters thesis on sampling and synthesis into a full-blown company dedicated to creating sample libraries that "blur the line between music and sound design."

With our background in composing and production, naturally all of our products are designed to meet the needs of film, tv, video game composers and producers alike.
How do you prepare or should we say, how does one start making sample libraries?
To start making sample libraries you first need a lot of patience, because there will be hours upon hours of tedious factory work. Of course it's a lot easier than in the old days of Musique Concrete a la Pierre Schaffer, but putting that aside, you just need to think creatively and let your ambition drive you. An easy way to start is by creating sounds that you need or would use in your own music productions rather than using someone else's presets. Forcing yourself to do that is a great and rewarding way to get started.
How long does it take to make a sample library? (recording, mixing, programming etc.)
The time it takes to make a sample library really depends on the nature and scope of the project. We've made libraries in less then a month and some have taken over two years.
Can you give us a little insight on your creative process? (microphone placement, equipment used, vst software)
We can't give away all of our trade secrets, but we use Apogee, MOTU, and AVID audio interfaces, JBL monitoring, AKAI MIDI controllers, Apple computers, Neumann, AKG, and Shure microphones, etc. As for software, we use Logic, Live, and Pro Tools as our DAWs (depending on the project) and we use Native Instruments, Bias Inc., Izotope, Waves, and much more that we can't say. When it comes to microphone placement and the like, we've done everything you can imagine, from 9 mics at 4 distances, decca trees, surround, to a single condenser suspended from the ceiling like Spiderman dangling into a 4 inch crevice where no one could physically go. Oh, and we occasionally destroy our instruments with bats and sledgehammers.
How much sound design is involved in making sample libraries?
We always conceptualize and game plan our products years in advance. This usually comes following a few pints of hoppy IPAs or a full-bodied Chilean or California red wine. Once we have the idea, we go out and sample the content, prep it, process it, program it, and then make it come to life with our morphing skill and the use of our custom sound sculpting Kontakt user interface.
What inspires you to make such amazing products?
We feel most creative after watching a great movie, video game, or listening to some of our favorite performing artists. Our peers, colleagues, and clients in these related areas constantly inspire us. It's cyclical, they inspire us and our sounds inspire them!
Any specific "lessons learned" on a project that you could share?
Well, as much as we want to give the world every possible way to manipulate, morph, and control sound in real-time, there is always a limit to what a computer and or sampler software can do and handle. So, the lesson learned is patience. We can only push the envelope so much with each product release.
How can a composer approach you to become a demo writer for your sample library? (Do you accept demo reels from composers?)
Composers reach out to us all of the time and in many different ways. We get reels, single tracks, shared links via souncloud, facebook, etc. We are always looking for amazing composers who use our products.
What are your plans for the future?
Our plan for the future is to continue to blur the line between music and sound design. For us it's all about making new, never-before heard virtual instruments and sample libraries. We specialize in organic sampling and will continue to push the cutting-edge of the industry to make great sounding composer driven products.
Any tips, hints or motivational speeches for the readers?
Always approach things with the idea: what can I do, or what can be done, not what can't. We say, "don't tell me what it can't do, tell me what it can do!"