Phasenetic Labs has announced a new project, Ampethron, a synthesizer with a new unique concept of control.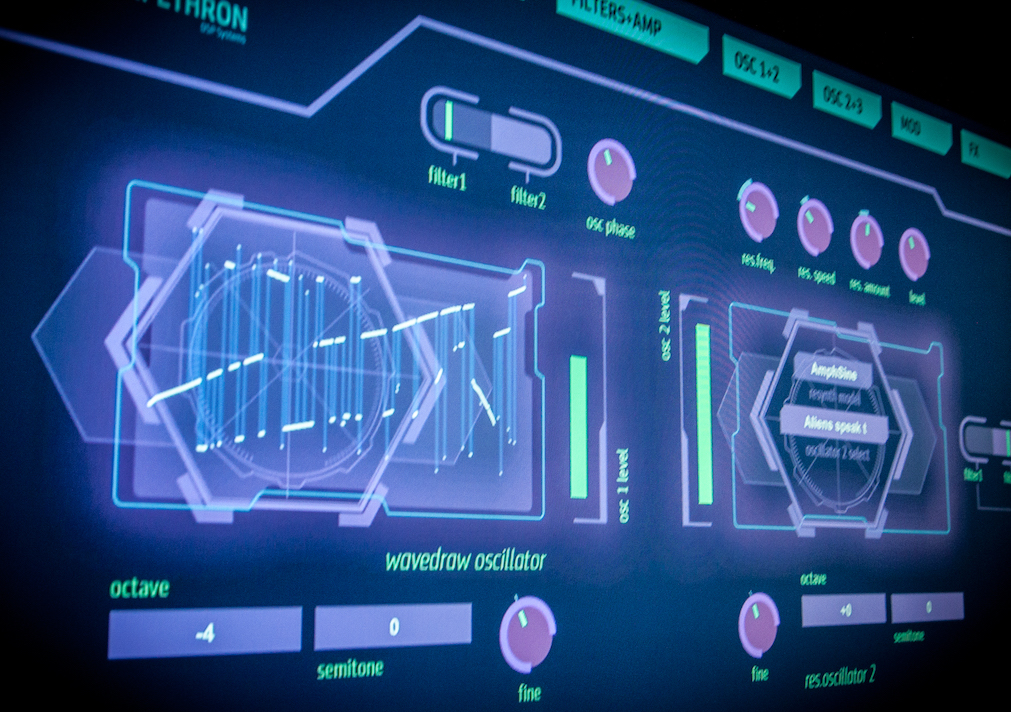 For now, the company has released limited info from their prototype:
– New concept of synthesizer, new style of controlling and playing sounds.
– Very different, unique unit for Live-acts and Djs (also for studio production).
– Many algorithms (types of synthesizers and instruments) in one DSP hardware device.
– New types of synthesis/re-synthesis.
– 2 parallel/serial filters (14 types of filters including unique ones).
– 4 oscillators (real-time wavedrawing oscillator with touchscreen, wavetable, virtual analog, re-oscillator).
– Touchscreen control + hardware unique control for live-acts or DJing.
– Draw your own waveforms in realtime with touchscreen (LFO and Oscillator waveforms).
– Multiple external connection possibilities.
A limited amount of Ampethron devices will be sold during the initial batch during the first round of pre-orders, which includes a significant discount from the retail price, which is not revealed yet.
PRL says "The final design is finished and more info will be released soon in a regular manner. The full introduction of the synthesizer, together with the launch of the first pre-sale round is planned sometime in Q1 2020."
If you would like to keep updated, please visit project Website or follow FaceBook fanpage.