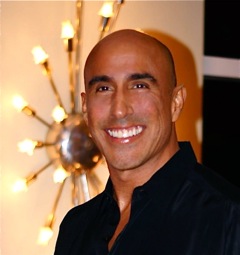 Find Paul @
Paul @ YouTube
Paul @ SoundCloud
Tell us a little about yourself and what you do for a living?
I am an American musician. I am classically trained as a composer and a pianist. I compose orchestral, choral and operatic soundtrack scores for computer video games and films. I am currently composing my first ballet score (Les Vampires) and am also composing my first musical (Gods And Mortals) based on Greek mythology. I am a classical concert pianist and am lucky enough to perform solo piano recitals around the world.
What is your niche or speciality, that makes you stand out from rest of the audio professionals?
I am a classical composer working in a highly commercial field, but I never compromise my musical ideals and standards whether I am composing music for Sony or Ubisoft or the Los Angeles Philharmonic. I try to keep a classical structure in my music at all times. My soundtrack scores are modelled after the great composers of the late 19th and early 20th centuries. Berlioz, Saint-Saens, Borodin, Tchaikovsky, Rachmaninov, Prokofiev, Holst, Mahler, Ravel, Debussy, etc. have all influenced my musical style. I have studied the scores and orchestrations of these great composers and often play their piano works in my solo piano concerts. I try to absorb their techniques of musical structure, orchestration, melodic content, musical tension, harmony.
Can you give us a brief summary of the equipment you use regularly?
Rob King of Green Street Studios is my producer and I always record at his facility. Information regarding the equipment can be found HERE.
What are your go-to plug-ins and software? (virtual instruments, audio processing etc.)
Information regarding the plug-ins and software can be found HERE.
When do you find you are most creative?
My creativity is at it's best when I am given a particular context to create a piece of music. If the producers of Heroes of Might and Magic are asking me to write music for a Necromancer that is green and black and 10-feet tall, am able to use the visual image to guide my aural creation. I prefer working within a context rather than be given a blank canvas.
I recently met the great Los Angeles choreographer Anthony Johnson. He has invited me to compose music for his upcoming ballet, Les Vampires. The process of writing music for ballet is very exciting because not only does my music need to push the story forward from a musical point but ultimately must be danceable for the ballet dancers.
I am also composing my first musical with Todd Stroik, a well-known musical theatre performer, actor and director. He has created a story based on Greek mythological figures. He writes the lyrics and I am creating the melodies, orchestrations, etc. This is a very different process because my music must be sing-able for Broadway-type theatre performers. The music I compose must enhance the lyrics that Todd writes. In the past I have always composed music for operatic singers, using antique texts from great writers of the past. The lyrics have been in various languages (French, German, Latin, Farsi, Nahuatl, etc). I have never composed soundtrack vocal music using English lyrics. I am finally composing music that will be sung in my native language!
What is your usual process for creating audio content for games, films etc.?
If I am hired to compose music for a computer video game I usually receive written descriptions of game's areas, terrains, characters, battle scenes etc. from the producers. Sometimes I am lucky enough to receive the completed animations, but usually I am only able to get drawings, sketches or partially animated renderings. The visual creators are usually working simultaneous with us audio creators. I will send partially created music cues for the specific scenes, characters, terrains, etc. to the producers. Hopefully they will approve of my musical ideas. If not, they will send critiques, ideas, etc. back to me and I will then make necessary changes.
If I am scoring a movie I must wait until the director has a rough cut version before we can sit down and discuss the scenes that will need my music. I then begin to compose some musical ideas for the designated scenes. I will record rough versions of my musical ideas and then present them to the director for his feedback and approval. When the final cut of the movie is finished I will then record the final versions of my musical cues.
Are there any particular secrets to your creativity?
My mind is stimulated by all the art forms: painting, sculpture, performance, architecture, dance, textile, literature, native music, religious music, ancient music, etc. I am influenced by different cultures, world-travels, world-cuisine, geology, astronomy, animal behavior, human behavior, etc. I try and study many forms of many things and find commonalities. I try to keep my brain and mind open to many influences. One thing seems to be a constant with me: Beauty is found through proportion, no matter what form.
Do you have any audio creation techniques that resulted in something interesting?
I created a piece of music (for Trion World's Rift, Planes of Telara) in which I had choirs singing simultaneously in two different languages: Nahautl (the ancient Aztec & Mayan language) and French. The sound was beautiful, textural, and aurally interesting. Sometimes mixing two elements that seem contradictory can create something harmonious.
Any specific "lessons learned" on a project that you could share?
As a professional composer I always try to put aside my ego when collaborating on a project. If I attach my personal confidence to my musical ideas while working with producers on a film or computer game, it might be a rough and emotionally unstable experience for me. Many times the producers won't like my musical ideas and so I must create different musical ideas for them to choose. Sometimes I will feel that the producer is very wrong, but I must remind myself that the project is his, not mine. He has hired me to make his project better. I have known many composers who have become distraught and very depressed when a producer rejects their musical ideas. They feel personally attacked, as if their musical ideas were their children. It really helps me to just detach my ego, listen very carefully to what the producer really wants and needs from my music, and if he doesn't like the first ideas, I just create more for him instead of getting angry, hurt, upset. It's just business.
Any tips, hints or motivational speeches for the readers?
I think that music is the most powerful form of art. It's like a drug, an elixir, a magical spell. Listening to a piece of music can immediately make me feel happy, sad, agitated, calm, nostalgic, romantic, energized, motivated, wistful, etc. I never underestimate the power of music. I really try to do my best every time I am creating a piece of music. I try not to just be quick or sloppy. I want my music to have a high quality of construction and to have the power to move a listener. This is my ultimate desire.