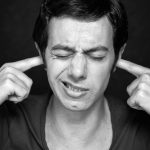 Find more about Mathieu Karsenti @
Official website
Facebook
Twitter
Soundcloud
Youtube
IMDB
Brief list of credits
Bumpy Road to Catharsis, Kathmandude, Man In A Suit, Las Cenizas
Tell us a little about yourself and what you do for a living?
My name is Mathieu Karsenti and I am a music composer for film, TV and documentary. I've been working professionally for the last 6 years (but have been playing music for over 20 years), as a composer, music producer and remixer on prime-time Entertainment, Children's and Comedy UK TV shows and for independent filmmakers worldwide.
What is your niche or speciality, that makes you stand out from rest of the audio professionals?
Ever since I composed commercially for the first time on a children's TV show back in 2011, it seems I've been unconsciously providing a bold and unconventional identity to each project (in turning attracting maverick filmmakers!). I am not classically trained and so my 'voice' is really a result of all my musical explorations over time. Also, I originally have an applied arts background so I typically approach scoring in a conceptual and open-minded way more like a designer; creating a tailored identity, a 'musical cloth' that fits but that also adds creatively to the picture, and hopefully enhances it!
Can you give us a brief summary of the equipment you use regularly?
I'm not a tech geek at all. I come from the musician school and actually get inspired by playing musical instruments so really I use the computer to record mostly acoustic instruments that can remain raw or treated. I'm not interested in upgrading to the latest OS or have the latest plugins; to me the real innovations should be in the composing ideas (and there is still plenty to explore). So typically I use a variety of acoustic instruments (guitars, percussion, violin) as well as sampled piano (an upright Bechstein) and simple plugins.
What are your go-to plug-ins and software? (virtual instruments, audio processing etc.)
EWQL, Kontakt, Logic Pro9, Embertone for violins and cellos, Garritan Jazz and Big Band . When the budget allows I will always push to record real musicians. To me, that's when your work comes alive and the interaction with another human being is bound to be inspiring. Otherwise I will play anything else myself.
When do you find you are most creative?
Every day! I live a creative life so I need to be creative every single day.
I definitely see creativity as a muscle and the more you do it the more creative you are. A chord, a simple melody line, a sound, a picture can be for me an opportunity to explore and experiment.
What is your usual process for creating audio content for games, films etc.?
I tend to watch the picture as much as possible in order to internalise it. Discussions with a TV exec or film director help a lot and I also like to throw ideas at the picture and see what happens. Once I feel I am getting a deeper understanding of the project, I start working on thematic ideas. I think music to picture isn't just functional, it should also comment and provide an added dimension, it should encompass it all with the right sound palette and arrangements. I like to spend time searching for a 'thread', that one idea that will help carry the film forward.
Are there any particular secrets to your creativity?
Just trying to keep things fresh by being inspired by lots of great music as well as other creative fields! Keeping an open-mind too, letting things flow and then picking them apart. Also, a keen interest in theory can yield a great amount of creativity.
Do you have any audio creation techniques that resulted in something interesting?
I really enjoy manipulating acoustic instruments with FX. Nothing groundbreaking here, but for instance violins fed through a guitar amp can give you a nice colour/texture to explore. I also like to see what other sounds an instrument can offer: tapping on the body of a guitar, sliding on strings etc…
Any specific "lessons learned" on a project that you could share?
Communication! I can never have enough. Sometimes directors are still figuring out what their film is about and that can result in more exploration (more work) which is good as long as there is strong communication and you don't run around in circles!
Any tips, hints or motivational speeches for the readers?
'Do, you'!
I know there are tricks of the trade, chord progressions that people love, fancy new plugins and you might have a desire to be able to compose 'complex' music in the Romantic Classical style but is that really YOU artistically and creatively? Who are you deep down as a creator? Where do you come from as a composer?
It took me a long time to figure this out because I love so many different types of music, but I also know what makes me tick when I compose. Also seek out the right connections for YOU. Beyond making a living and getting paid, there is a human interaction and the exchange of creativity is something quite amazing, it can literally change your life. The right connections should challenge you and push you forward on your creative path.
More composer interviews here.