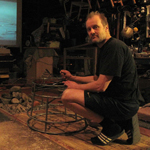 Official website
IMDB
Facebook
Brief list of credits
The Little Prince, The Idealist, What We Become (Sorgenfri), Ejersbo
How has your life lead you to become a full-time Foley artist? How did you come across this form of art and craft?
In 90's I was playing upright bass in a band called Keystone Cops as an professional full-time musician. We had something like 150-200 shows every year but between the tours I just rented a movie box from downstairs video rental store and watched films over and over again. I think that was time when I fell in love with film. That was the time when I just enjoyed the films and I still do. In 1997 I started studying sound design in radio and internet in Turku Christian Institute.
During our first year we did some radio features and collages. I started to do some sounds by hand like car crashes (without crashing a car) so I just used my imagination. I started looking for whistling tires before the crash and I found a rusty note stand which had the right sound. Then I heard glass breaking sounds inside my head and quickly found some little pieces of glass from trash can at our school. Then of course I wanted the rolling wheel cover sound. Cover of the pea soup can fit the job nicely and sounded exactly right. I felt from the very beginning that this organic way of making sounds was very natural for me.
Later on during my studies I had my trainee periods at YLE Finnish broadcasting company and at Kikeono Film Sound Oy. During my Kikeono time I spent one day with Kauko Lindfors and Pekka Karjalainen and watched when Kauko made some Foleys for film called RETURN TO PLAINLANDS (Lakeuden kutsu). It was amazing to find out the relation between the performances of the sound (e.g. feet or papers) to the picture same time when the film was rolling. In 2001 I started working with Aristocrats (Itsevaltiaat) as a sound designer and Foley artist. It was a very good time for me because I started to do Foley weekly and was able to build up quite good routines for it. That time there was no full-time Foley artists in Finland and most of the Foley came to Finland from Germany.
When did you start your company H5 Film Sound and how did you end up in Kokkola?
I started my company in 2000 as a T:mi Heikki Kossi and later on in Kokkola I changed the company name to H5 Film Sound Oy Ltd. I ended up in Kokkola in 2005. Before that I worked as a Foley artist, sound editor, sound recordist and sound designer in feature films, documentaries, TV-drama, short films and even directed three documentaries. Me and my family moved to Kokkola cause of my wife's work. I felt from the very beginning that now I have a true opportunity to concentrate just for Foley. Most of my colleagues thought that this guy is done and he might just find a job in some media or video school (which is by the way a good job too). The time spent in Kokkola has been amazing. From the very first day I felt really relieved when I think my relationship to film. I started thinking film just as a film and not just as projects inside Helsinki. After two years of staying here I understood that I need to build a real Foley stage and I did it into an old factory building inside Kokkola industrial area. At the moment we have the Kokkola studio and studio in Helsinki for Foley spotting, editing and premixing. Pietu Korhonen is in charge of the Helsinki unit.
Is there a certain project that kind of opened the doors to H5 to become more internationally known?
I think one of them is BERBERIAN SOUND STUDIO by Peter Strickland. It's a film about making sounds. I needed to do Foley for a Foley artist and it was an amazing experience. I did some sounds which should sound like ripping vegetables and during next shot it should sound like ripping hair out of woman's head. It was a great opportunity to do inspiring work and supervising sound editor Joakim Sundström has a skillful team that I was very pleased to be part of it during that project.
Same time I also noticed that there had been some talk in Scandinavia and Europe about a Finnish Foley artist who is able to do some Foley. Before BERBERIAN SOUND STUDIO my company was part of the Filmarc project managed by wonderful Anne Laurila. The goal of the project was to help northern Scandinavian companies get international contacts. Filmarc gave me tools how to market my work and how to deal with international colleagues. You know it's a lot of more than just the business. There are so many great colleagues with so much experience.
What are your go-to microphones for Foley and do you utilize them in different ways?
We use Neumann KMR81 as a main microphone and we also use AKG C414 for some recordings with more power. For BIG GAME by Jalmari Helander we used Sennheiser MD441-U for freezer bangs and crashes. We use several mics same time and mix them into one track when recording. We have also several options for recording sounds with natural reverb and we try to be creative with microphones. Most important thing is the Foley performance. After that comes the issue of microphone and the distance or position.
Have you met many directors that really understand the language and possibilities of Foley effects?
Oh yes. In Finland Klaus Härö is definitely one of them. He uses words like "curtain should sound like a wings of an angel". That's a perfect start for a Foley session. Johanna Vuoksenmaa calls me every time before we start working and shares her ideas of the story. I don't except a director to say to me which shoes I should wear but having the information of the feelings of the film and some characters and scenes helps me a lot when doing my job. You know this work is storytelling. With international projects I have got very positive feedback from directors which are sooooo nice. When I delivered the Foley of THE IDEALIST to supervising sound editor Peter Albrechtsen he and director Christina Rosendahl watched the film just with Foley.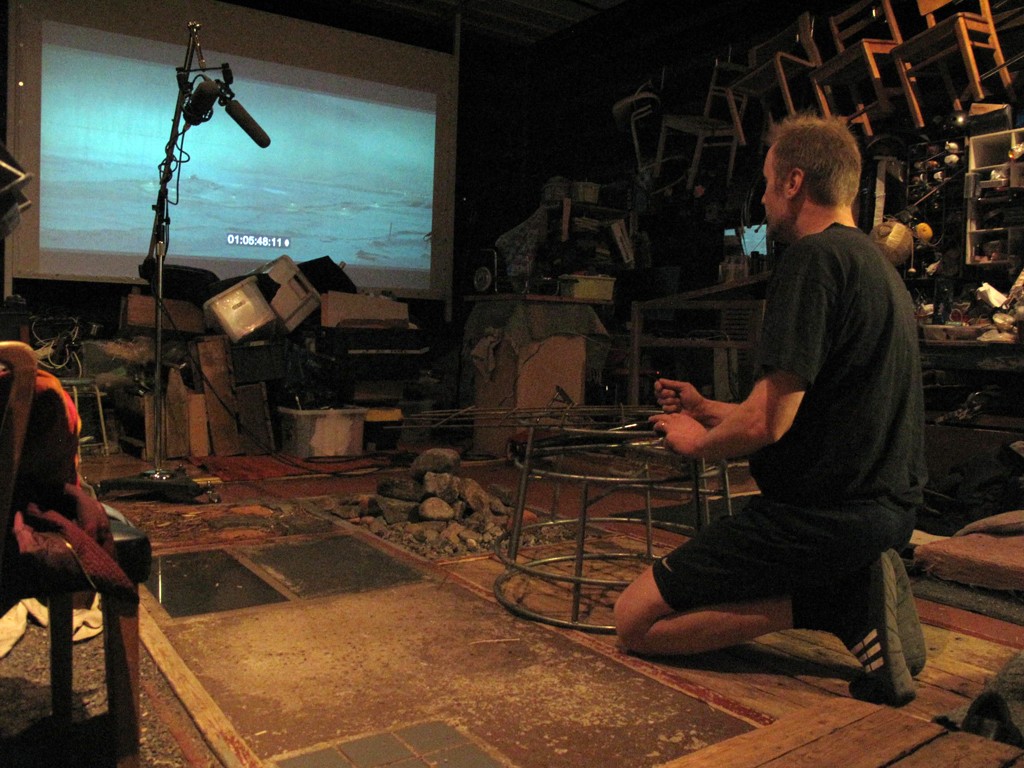 When do you find you are most creative and are there any particular secrets to your creativity?
Keeping the creative atmosphere going on is one of the key things in this job. First of all I'd like to have the script at very early stage and also watch some rough cuts if possible. That's the way how I prepare myself into a project. When recording, a good team spirit inside the Foley team is also very important. Understanding the story together with Foley mixer and the Foley editor who spot the Foley cues and ability to follow the flow and each sound when recording creates the creative atmosphere. It's also question of getting along with people and respecting each other and different aesthetics.
During the last 5 years, has there been films or other projects that you've felt especially inspiring or important?
One of the very last projects was a Danish documentary titled EJERSBO. It is a very powerful story about a Danish writer who died too early. It was touching in many ways. During this year we also made a zombie movie WHAT WE BECOME (SORGENFRI) by Bo Mikkelsen. It was a challenge to find new sounds for zombies. Beginning this year we did THE LITTLE PRINCE movie for Skywalker Ranch which is the biggest project I've done so far. The movie is based on the world famous book and an animation. It had amazing voice acting and such an inspiring supervising sound editor Tim Nielsen who had mind blowing ideas of using paper elements. I think every project leaves some fingerprints on me. That's the most inspiring thing in this work.
Any specific "lessons learned" on a project that you could share?
Whatever you do, do it for the story. Foley must fit the story. And story comes first and dialogue is the king.
If there's a film that requires Foley for something that you've never done before, how do you approach it? What's your creative process like when getting ready for new territory?
When there is possibility to get rough cuts beforehand it's easier. But when the moment comes you just have to face it and keep going. You can talk about the sounds but quite quickly there comes the moment when you need to start doing them. The question is do we have enough time to do everything. Sometimes we just need to give less time for some scenes so that have time to focus on the more important moments of the film.
The Idealist was mixed in Dolby Atmos. Did that affect your work somehow?
Not much. There were some scenes where we did more different layers for machines and I guess supervising sound editor Peter Albrechtsen wanted to have this cause he wanted to have material enough to play with Atmos. Well, it's Peter's style always. I love his style of looking for some extra textures from Foley for the thing most of the people would just cover with sfx.
Was there a scene or a detail in The Idealist that was especially interesting to create Foley for?
The running scene where Poul Brink is jogging in the middle of the night was a scene we did already when picture editing was still going on. Peter asked me to do cloth rustles which sounded like a helicopter. We did and that sound ended up to the film and also as one of the elements for the musical score of the film.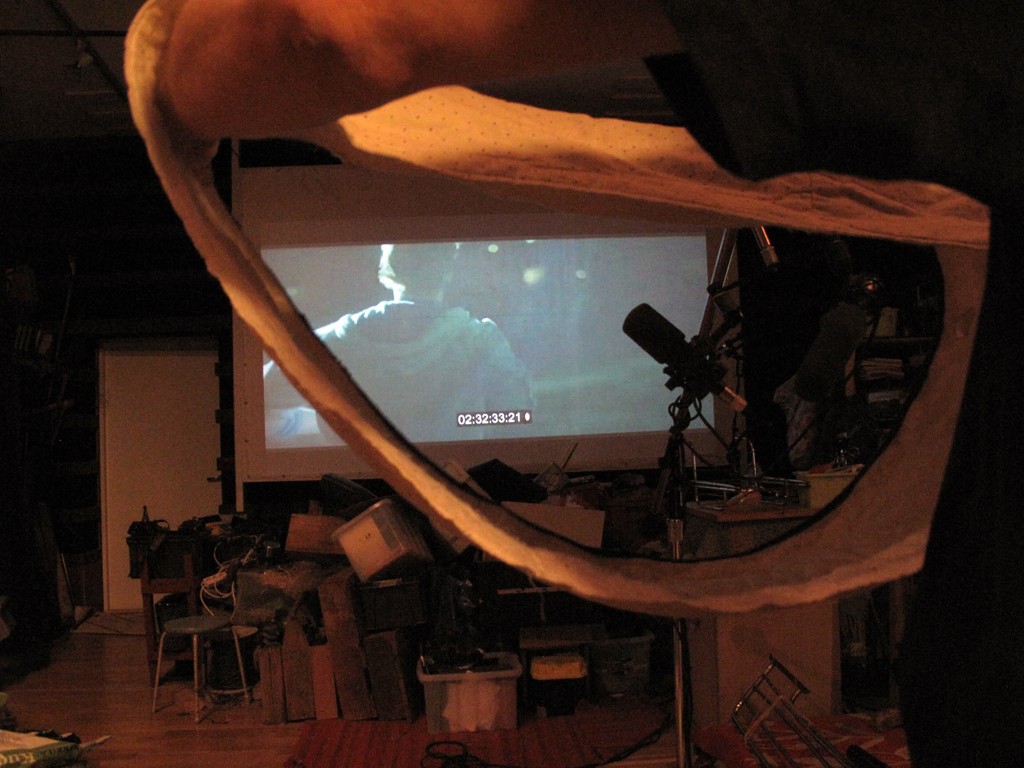 How did The Little Prince feel different to make when compared to live-action films?
Well as I said earlier it was an animation. In Finland we don't have that many opportunities to do animation. For me it felt like there was a "normal" story between the pilot, little girl and her mother. Then there is the story of the book and then one more story which happens inside the book. That is how I explained to myself the usage of the different paper layers. But hey, I hope you just go to the theatre and watch the film and enjoy it.
Is there anything you'd like to say to young and self-searching Foley people out there?
Hit the pit! Be open for every film. Love each film you are working with. Be open to people and different stories. Respect the people you are working with and the stories.