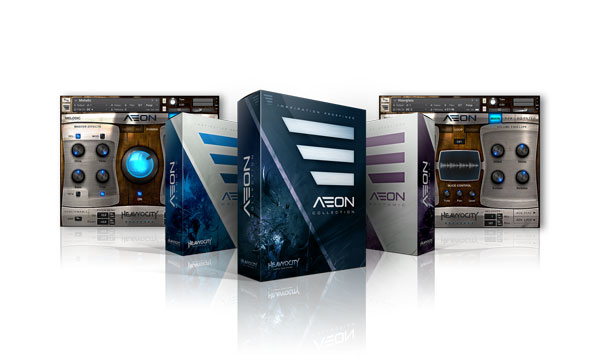 I have been struggling to find an appropriate word for this library, but I guess you can't just use one word to describe this "little" gem. By "little" I mean humongous. Aeon Collection truly is one big one big synth library. It took me nearly two hours to go through all of the patches without even touching the effects or making anything with them. Please note that this is only my first impression of the library and that the final thoughts will be shared within the next few days.
Overview
Aeon Collection is comprised of two libraries Aeon Melodic and Aeon Rhythmic both containing hundreds of unique patches. Once you start playing with Aeon you will immediately start getting ideas for new tracks. Aeon is one of those libraries that will instantly inspire you to make new tracks, but eventually it will draw you in to discovering its core, its true potential. There are literally thousands of samples in your disposal to Twist and Punish. Aeon Melodic and Aeon Rhythmic are both powered by Kontakt 5 Player and can be purchased separatly.
The GUI (graphic interface)
Personally I am not a fan multi tabbed interfaces in Kontakt but I have to say that Aeon does have a nice design which, thankfully, doesn't look or feel too cluttered (clean is probably the word I am looking for). If you are a "Heavyocity Damage" user then you will find find Aeon's interface very familiar. However, there are a few additions in Aeon. The following is an excerpt from Aeon's documentation along with a few additions from myself:
1. Twist – an animated, tone-altering effect. (in short this is a powerful modulator)
2. Loop – this page is slightly different between the Menu Suites and the Single Loops, but in both cases it contains a waveform display and parameters for altering the loops. (similar to Damage loop)
3. Punish – for damaging your audio. (if you like Damage then you probably know and like Punish button)
4. Performance – pitch bend, velocity and arpeggiator controls can be found here. (magic!)
The sound
FAT, PHAT and FAT. Damage gave us that big percussion sound (I even hear it in many trailers nowadays) and Aeon gives us a really big synth sound (read: which makes those two very compatible). Don`t worry, there are plenty of soft sounds in Aeon, enough to satisfy even the most "non-big sound" composers.
Usage
I can see Aeon being used in a lot of film, TV, game and/or any other media projects in the future. It truly offers a unique modern sound.
Here is a little track I made using presets only. I have added additional drums and percussion for fun.

The AEON Collection (AEON Melodic and AEON Rhythmic Bundle) is available for $399 ($349 if you own any of the Heavyocity products).
AEON Melodic is available separately for $299.
AEON Rhythmic is available separately for $199.
Full details about Aeon can be found here or here.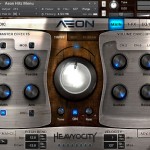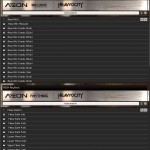 Writen by Zdravko (you know, the Epic Bald Man) ;)