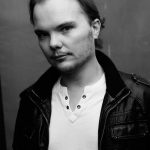 Find more about Bryce Jacobs @
Website
Twitter
Facebook
IMDB
Brief List of Credits
Random Tropical Paradise, Drunk, Stoned, Brilliant, Dead: The Story of The National Lampoon, Drive Hard, Bad Karma
You are originally from Australia and went to the Sydney Conservatorium of Music. When you moved to the U.S. did you find any of the techniques different than what you were taught in Australia?
I guess the most obvious is that we say things like "quavers" and not "eighth notes", etc., but I'd have to say the Con already shone a light to what the rest of the world had to offer. A large amount of the staff there were from Europe or the States for the classical and jazz streams. We would have first-hand experiences given to us by people that actually lived it. Later, it made traveling to these places all the richer.
How did you get your start as a composer?
My first professional experience in film was as an orchestrator and copyist. I was working on an Aussie film called "Gabriel" and had no idea what to charge. I rang my former composition lecturer who had started an orchestration company (Jigsaw Music). She gave me the info then asked if I wanted to help her on a film about a penguin that couldn't sing but could dance. That was "Happy Feet". John Powell worked with us often and it was an incredible prelude to coming to L.A. with some insight into how things are done here.
You developed your own guitar. Can you tell us a little bit about that and how it came about?
In my first year of university I became obsessed with orchestral music. Being primarily a guitarist, I realized that with the exception of Bach adaptations, all these great composers weren't really bothered with guitar and their music was not really adaptable to it. I wondered what you could do to a guitar to bring it more into their world. A few years later I went back for my masters in composition with the intent of designing and having this guitar built. Once the prototype was completed I transcribed pieces such as "Moonlight Sonata" and "Clair de Lune". To my delight, when the guitar was completed these pieces actually worked on it! My bachelor degree majored in classical guitar, so I was kind of done with studying repertoire – I wanted to discover new things of my own and this guitar that I had designed taught me things as I went on my own explorations of what could be done with it.
Besides the one you created, what kind of guitars do you find yourself using most?
I use and love all the greats such as Les Pauls, Strats and Teles, etc., but I try and extrapolate every last tone and color out of them. My classical is a Caldersmith – and Australian (we are known for our innovative classical guitars down there). My main steel string is a Jumbo Guild – perfect for film. I recently bought a Togaman Guitar Viol which is essentially a bowed guitar. You can create incredible violin/cello like tones, melody lines and extended techniques with it. I also bought a Sho-Bud Pedal Steel about a year ago, which has been such a rich instrument to capitalize on ideas and textures with.
You have done a lot of work as a performer, and some of the songs you've produced, as a performer have ended up on film and tv like your upcoming "Best Man" for Random Tropical Paradise. Is that something you see as a natural extension of your role as composer?
I've played in bands since I was 12 years old. I was obsessed with improvising, then songwriting, then all-out composing; in each of these areas it was all about where my imagination could take me – so I see them as all part of the same DNA. I usually start a piece of music by hitting record on my iPhone then going to town on a synth, guitar, or a random instrument – sometimes with a preconceived idea, other times just searching for a spark. So the performing and composing largely go hand-in-hand for me (I also come from a conceptualized angle some times to really throw a hand grenade in the mix). "Best Man" was the first thing I did for Random Tropical Paradise and the director Sanjeev Sirpal loved it (thankfully!). Its component parts formed and informed a decent amount of the film's score. Then there is also the Tropical Mafia theme and tongue-in-cheek "Yacht Rock" moments that Sanjeev and I couldn't help indulging in. Beyond this, I also love reinventing classic songs. Recently I worked on a reimagining of Jolene for Position Music coming from a different perspective via Dolly Parton's incredible lyrics.
You worked at Hans Zimmer's famous Remote Control Productions where many famous musicians have come out of. What was the most important thing you learned from that experience?
So hard to narrow down. I've done two degrees in music and I would say my five years at Remote was a third. Two things come to mind as being the most important. Firstly, it was truly liberating to gain a strong understanding of the technology and production techniques involved in Hans' world and what everyone over the years has brought to it. It's quite remarkable really. I'd spent most of my 20's playing, studying, touring, traveling, teaching, etc., so I felt like I had a lot of ideas but couldn't really bring them into the reality of a recording – not to the extent I was really imagining in my head. Remote changed that and it was incredibly liberating for me, a real emancipation. The other thing to mention is the business side. Being a fly on the wall in meetings with some of the most high profile people in the business and watching how Hans and others navigate situations is invaluable. You learn so much… and other times you feel validated for the paths and approaches you're already taking.
What has been your favorite project to work on so far & why?
Well, there's now two. Rush was an incredible experience for me as a writer and performer. Working for Ron Howard with Hans and the team on such an incredible true story was something else. Working on a true story based on people that are still alive feels like such a wonderful responsibility. They're going to watch the best and worst parts of their life onscreen – and you absolutely have to deliver. It is one of the most rewarding experiences you can have when it all comes together. The other would be Random Tropical Paradise. It was just so much fun. After Sanjeev and I confessed our secret love of "Yacht Rock" it really opened up the kind of ways we could compliment the humor and fortify it in our own way. "Best Man" really embodied the heart of the film. The film is about a jilted groom who finds his wife-to-(not)-be cheating on his wedding day. The best man shows his love for his best friend, largely through humor. He says "let's go on the honeymoon anyway" and that starts the whole adventure. In some of the comedic moments between them the scored versions of "Best Man" gives the underlying warmth and depth between the two characters as we enjoy the banter they have on screen; it also gives a sense of history between them beyond the scope of the film as well as extra layers of emotional depth. It's the kind of depth Sanjeev gave Random Tropical Paradise and the music had to be there with it.
You have worked on video games, documentaries and tv shows. What would you say is the biggest difference in scoring those different mediums?
Video games are fun… and a lot of music! There are scored cinematics but largely you work on 1-3 minute loopable cues that have a particular type of intro and outro (maybe even some hit-points in between). The technology is so good now days that when you hit a new level or moment in the game the music can musically move on as opposed to abruptly cut to the next cue. You can also lead the player's emotions. I remember one level in Medal of Honor where there are a lot of guys coming down the mountain at you. EA wanted a super emotional piece to make the player feel like they have been abandoned and all hope is lost. It actually makes it harder for the player in that section of the game because you're messing with their emotions. I feel the same way about documentaries as I do film. There is a story there, there are recurring people or characters, and there are peaks and valleys in both. Documentaries really benefit from a filmic/narrative approach -especially with all the "talking heads" the viewer is watching/listening to. Music can really provide a cohesion to it all. TV is great because you have 10—20 something hours each season to tell the story. There is a longer story arc and character development that the score can definitely benefit from and indulge in – delving and evolving over a greater length of time while still keeping a cohesive episodic experience for the viewer.
What programs and plug ins do you prefer to use?
I now use Cubase, which is what I started on in high-school. I went to Nuendo, Digital Performer, Logic then back to Cubase. I still have Logic on a slave rig and print audio to ProTools. I use VEP across a few machines and use Ableton Live via ReWire at times. I use a lot of UAD plugins, Waves GTR, Zebra, LASS Cinematic Strings / Brass, Vienna Woodwind, Spitfire Perc, Tonehammer, 8Dio, Sound Iron, and all the Native Instruments gear… it's a long list that I could keep going on with. I ALWAYS inject an element of recorded audio into what I do. Even if you don't perceive it, it livens up the samples remarkably. I obviously have a focus on texturizing guitars in this way via melting them into the orchestral and electronica type work I do (not just the more literal band stuff)..
Do you have any advice for upcoming composers looking to get in the business?
Cultivate what is uniquely you while having the skill set to be able to turn on a dime in any direction – you need a point of difference while being able to check all the necessary boxes. Stay professional, not emotional – your favorite piece of music may not be theirs and you might have an opportunity to really grow and extend yourself into new territory – so always put the project first. Keep your morale up. You better love this job because it can be a very lonely and intense journey with many sacrifices made along the way.
More composer interviews here.