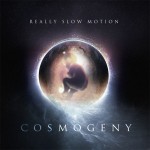 We think this little gem deserves a little recognition. So far we managed to get a little information on the Cosmogeny album (more follows in the following days). Album will have seventeen songs ranging from Epic Hybrid Orchestral to Dramatic orchestral songs. You can follow the ReallySlowMotion at Twitter, Facebook and Youtube.
Artists:
Vivien Chebbah, Ivan Torrent, Dirk Ehlert, Blake Robinson, Attila Ats, Valentin Boomes, Tomás Lobos Kunstmann, Mateo Pascual, Cesc Vilà and Agus González-Lancharro
About Really Slowmotion music
ReallySlowMotion is a music and sound production team of experienced professionals whose main focus is Film, Game, TV and any other media. We write, record, produce and mix under your request to provide you with any soundtrack or sound design your project may need. If you are an editor, music supervisor or media professional we also have a catalogue of license music for trailers ready for your commercial project. You ask, we deliver!!!