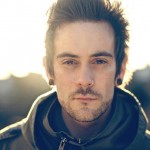 Find Chris @
Official website
Chris @ SoundCloud
1. Tell us a little about yourself and what you do for a living?
My name is Chris and I write music for Film, Game and TV. I started playing piano from an early age and used to love figuring out all my favourite game OST's. The progression moved towards steel pans and then the guitar.
2. What is your niche or speciality, that makes you stand out from rest of the audio professionals?
My strengths lie in versatility and commercial song writing, both in which I thoroughly enjoy! I strongly believe in making the melody as catchy and infectious as possible, ideally having the listener humming and enjoying the music hours after!
3. Can you give us a brief summary of the equipment you use regularly?
PC with Win7 with Cubase 5.Yamaha SG300 guitar, Takamine 300 Acoustic guitar, Komplete Audio 6 Interface, Radial JDI D.I box and Yamaha HS50M Monitors.
4. What are your go-to plug-ins and software? (virtual instruments, audio processing etc.)
First off it would have to be Waves C1 Compressor and TrueVERB. If it is orchestral based I use Project SAM. I find it sounds great with hardly any editing involved. As for the live / rock sounds I will use Superior drummer mixed with Drumagog, PSP Vintage Warmers and EZ Mix. The guitars will have the Amp simulator "LeCab" At the end of my mixes I will always use PSP Master Comp, Cubase Stereo Enhancer, Ozone 3 and Waves L2 Limiter.
5. When do you find you are most creative?
Oh definitely in the AM, before noon. Productivity goes out the window after lunch time!
6. What is your usual process for creating audio content for games, films etc.?
I will lay the rhythm section down first, make it solid, then develop on that. It's like laying down a foundation of a house, if the base is weak and rickety, chances are the rest of the house won't stand strong! Plus you wouldn't start building with the en suite bathroom, defies sense and logic. ;)
7. Are there any particular secrets to your creativity?
Coffee and listening to as much music as possible! Steal ideas from 2 or 3 random songs and then implement them into your own work. Also have a strong foundation to start with and a game plan, very easy to go crazy with all the tools at your disposal. Oh, and more coffee.
8. Do you have any audio creation techniques that resulted in something interesting?
Over the last month I was shown how to use Parallel compression by the great Scott Lewis @ Riveted Studios. It's incredibly versatile and makes a lot of difference. Highly recommend it!
9. Any specific "lessons learned" on a project that you could share?
The main one for me is to give your ears a rest. The amounts of times I've finished songs, sent them across, then the following day listened back and gone "WTF was I thinking?!"
10. Any tips, hints or motivational speeches for the readers?
Keep at it! Don't give up and believe in yourself. Stay humble too (Very English of me).
Thanks for reading!