Attendees Receive Free GDCNext Expo Pass or 10% Off Standard Pass
LOS ANGELES – Aug. 4, 2014 – Seasoned audio professionals as well as aspiring composers interested in a career creating music or sound for the videogame industry can hear tips on landing a job as well as what it's like working with music luminaries from Marty O'Donnell, Marty O'Donnell Music; Guy Whitmore, PopCap Games; Paul Lipson, 343 Industries, and more than two dozen other composer and sound designers whose resumes include Grammy nominations and AAA titles, speaking at GameSoundCon 2014 Tuesday – Wednesday, Oct. 7 – 8, 2014 at the Millennium Biltmore Hotel in Los Angeles.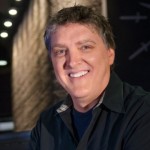 Marty O'Donnell, formerly audio director, Bungie, and the composer of Halo, now with his own studio, will talk about stimulating creativity, the games business and what it was like to collaborate with Sir Paul McCartney on the upcoming game, Destiny

Guy Whitmore will discuss the state of the art in real-world interactive music for games and how he has incorporated these techniques into his current workflow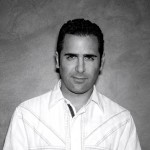 Paul Lipson will explain the interaction between what's technically possible and the composer's vision for the game, through the planning, recording and production phases

In addition to taking away insights from some of the most critically-acclaimed audio directors in the video game industry, GameSoundCon attendees will also receive a free expo pass or 10% off a standard pass to GDCNext Monday – Tuesday, Nov. 3 – 4, 2014 at the Los Angeles Convention Center.

GameSoundCon attendees will also be able to take part in hands-on training sessions with game audio tools led by the foremost experts on WWise and FMOD and join small group speed mentoring sessions with industry veterans.

"Now in its fifth year and tenth event, GameSoundCon has established itself as the preeminent event in the audio industry," Brian Schmidt, founder and executive director, SoundCon, explains. "Whether you are interested in getting in the game space or have been in the game industry for years, GameSoundCon 2014 speakers will provide actionable insights you can use to advance your career."

Registration is now open through the GameSoundCon website. Early bird registration tickets are available through Sept 1.

All attendees will be automatically entered into a contest in which one lucky individual will be selected to have a minute of their work recorded by a live orchestra.

About SoundCon:

SoundCon LLC organizes GameSoundCon, an intimate event that provides sessions dedicated to game audio tools and technology, business, creative and other challenges.