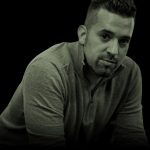 Find more about Jacob Yoffee @
Official website
Twitter
Brief list of credits
Star Wars The last Jedi teaser, Pirates of the Caribbean: Dead Men Tell No Tales trailer, Andi Mack (composer)
Hi Jacob, thank you for taking time and doing this interview. Let's start by introducing yourself and telling us a little bit about your background in music?
I'm a composer-performer based in Los Angeles making a living primarily providing music for media – meaning anything from films, episodic content, commercial campaigns to concert composing commissions.
Ever since I was 8 years old, I had wanted to be a composer and had always planned to move to L.A. to work in the industry. After high school, I began my formal composition training at the Peabody Conservatory of Music and my plan was to head west immediately after graduation and jump in the fire. But during my very first semester, I heard modern jazz for the first time and was absolutely hooked. Not only is the music incredible but there is an amazing sense of discipline, tradition and honor that comes with the jazz world; it was electricfying and totally consumed me for several years. I ended up graduating with degrees in both Composition & Jazz Performance.
Afterward, I made a living performing in all sorts of groups: jazz, rock, chamber music, music theatre, hip-hop, neo-soul, gospel, country — whatever I could get involved in as either a performer, composer or an arranger. The experience was every bit as valuable as a college education and has been crucial in my ability to work as a professional.
In 2008, I was in New York for a rehearsal when a close friend mentioned the film scoring department at NYU. It piqued my interest and, once I saw that a faculty member had orchestrated my favorite film score, there was no way I wasn't going. The urge to compose more seriously had been growing for a few years and I took this as a sign from above. Overnight I applied and, thankfully, was accepted to the graduate program.
The next two years were intense and exhausting, but gave me all I needed to take a shot out west. In the fall of 2010, I made the move and was lucky to land a Weinstein project for Dimension films, 'Children of the Corn: Genesis,' right away. That helped me get my foot in the door and I haven't looked back since.
Let's talk Star Wars The Last Jedi trailer campaign. How did you get involved with the campaign?
There are a handful of composers that get called to develop music for the Star Wars campaigns. It's an incredible franchise that deserves more than the average movie so it's an 'all hands on deck' situation. You're working with picture editors & music supervisors to come up with as many ideas as possible to keep it interesting, keep it fresh and most of all to give you that Star Wars feeling. Often one person's idea inspires another, which inspires another – so it's amazing to see how it all comes together in the end.
You also worked on previous Star Wars trailers. Which one would you say was the most difficult to work on?
The entire campaign for The Force Awakens was really intense. There was so much riding on that first film and everyone involved just wanted it to be as great as possible. You'd think it would be easy to take those themes and translate them into trailer music but it's actually quite challenging. First of all we've been hearing advertisements with that music for decades – whether it's for videogames, the pre-quels, toys, theme park rides, you name it. Then there's the issue of incorporating lyrical melodies into an environment that's not conducive to lyrical melodies; in fact it normally demands the opposite: simple and aggressive shapes. So there was a massive amount of experimentation that had to be done, by so many people, to find the right feeling; to give it that urgency and gravitas and, most importantly, make it feel current.
Can we get a little bit of the insight of your creative process while you worked on Star Wars The Last Jedi?
It's gotten a lot more interesting now because of the new themes available. Also, we're not playing with the feeling of nostalgia as much as before – we're in the thick of it now. So it's really cool to play around with combining all these different motives together and see what kind of energy can be created.
A bit off topic but what would you say is your favorite Star Wars character?
When I was a kid it was Han Solo and…..ya it's probably still Han Solo. I mean who wouldn't love to own the Millenium Falcon??
You have scored both feature films and television shows. What are the main differences when scoring the two?
In television, you're writing at a very fast pace but you're also on the project for months or possibly a few years. There is an interesting challenge that presents itself when you revisit the show after a season break. There's always a feeling that you want to change, update or augment the sound of the show. I mean, you grow as a person, as a composer and the show is developing as well. But you've got to keep your overall mix, instrumentation and approach similar, otherwise it just starts to not feel like the show. For film, I've typically started and finished the project in one fell swoop. In a way, that makes it easier to wrangle all of your creative ideas into one presentation.
A big difference in features is also the relationship you build with a director. Ideally it's almost a one-on-one collaboration. (Also possible it's with a producer.) In television, I've rarely even met the director – I've always answered to a group of producers & the network.
All of these situations have exceptions to the rule of course, but this is what I've experienced most.
In the new Disney Channel TV series Andi Mack, how did you come up with the theme for the series?
I had to compete with several other composers to land the series and, during those auditon rounds, I developed a 'sound world' for the show. There are musical motives/themes for sure, but it was also really important to create an acoustic pop sound that I could deliver consistently and quickly, that could meld easily with any necessary orchestral underscore. The actress who portrays Andi Mack is so bubbly and energetic, so it's important to match that with the music. I treat each cue from the score almost as a piece of a pop song — something that might sound like an instrumental section of a current radio hit. It's got to fit within the realm of our show of course, but it's exciting to have a project where I can push in that direction.
Could you share more about the process of making the score for Andi Mack?
Before starting work on any music, we have a spotting session with the producers for each locked episode and discuss where we want music and what it's purpose will be. Often they've already temp'd in music from another episode or from my library as a starting point and we can talk about what's working already and what isn't.
After that I break down the cues into categories – which ones need horns, guitars, live strings, percussion, etc…. and then make a priority list. I'll set up recording schedules with musicians and then compose and prepare parts for the cues to get ready for those sessions first. Then if there are any cues left, they probably live 'in the box' and I can do those afterward.
In regards to the actual music creation, I'm most interested in the energy of the music for Andi Mack. There are lots of stories running alongside each other and it's important to create an emotional wave that the audience can ride through one scene into the next – hopefully creating a connective tissue that keeps the forward momentum going. That's why the current pop sound is an important inspiration – it's gotta feel exciting and fresh wherever possible.
Then once the recordings are completed, I mix all the cues, print stems, prepare the Pro Tools session for delivery to the stage and finally……sleep.
How did you get involved with MTV's "Finding Carter" which won you an ASCAP Screen Music award?
One of my first television gigs was scoring a series called 'Blue' that starred Julia Stiles. The director and writer for that series is Rodrigo Garcia, one of the most talented people I've ever worked with in the industry. As fate would have it he is friends with the producers of Finding carter and he recommended me. That got me a chance to audition to score the show.
Do you have a certain style of equipment or style you prefer to work with, or do you prefer to keep it somewhat dynamic?
I like to keep my setup the same. Even when I'm traveling I bring a portable rig with me that mirrors what I've got in my studio. Logic Pro is my main DAW, Native Instruments products are always in my setup – Kontakt is integral of course, ATC SCM45s are my monitors, Doepfer LMK4+, DSI Prophet 12, Arturia MatrixBrute and a bevy of acoustic instruments and sample libraries.
If you had any advice for composers starting off in the business what would it be?
Produce a ton of music. Whatever style of music you want to be hired to write – start producing tracks NOW. A mentor once told me something I never forgot, 'Whatever you do leads to more of what you did.' In other words, once you start getting hired on projects you build up a library of that specific kind of music. So you only end up heading further down that road. Make sure you like where that road goes by having your musical voice established as early as possible. Then try to get hired to write that kind of music.
More composer interviews here.