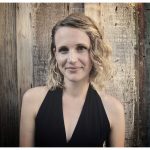 Find more about Ariel Marx @
Official website
Facebook
Brief list of credits
The Tale (2018), Hair Wolf (2018), Fry Day (2017), West of Her (2016), By Jingo (2015)
Hi Ariel, thank you for taking time to do this interview. Let us start with the basic questions first. Tell us a little bit about yourself and how did you get your start as a composer?
My pleasure — thanks so for having me. I come from a musical family, and began playing several instruments quite early in life. My grandpa and mother played piano, and my father played guitar and sang in a folk band and later became a cantorial soloist in his temple. I was steeped in a healthy musical environment since an early age. Over the years, I picked up many instruments — violin, flute, guitar, banjo, mandolin, piano — and received a lot of training as a musician both formally and subconsciously, by osmosis.
Once when sharing my work with a fellow musician/songwriter, he said that my music sounded like a film score. I have always been a deep lover of film and music, though I had not considered this before. This was an exciting awakening for me, as it allowed my love of music and storytelling to co-exist. I then pursued my Master's degree in music theory and composition from New York University's film scoring program. Being in New York City and the connections with filmmakers I have made at NYU and Columbia film schools have been crucial to my career thus far.
How did you get involved with The Tale which is now premiering in Sundance?
A few years ago I participated in the Columbia/ASCAP Film Scoring Workshop, and had the great fortune of collaborating with director Daniel Nickson and producer Reka Posta on a film they had co-written called Dear Mother (Édesanyám). Reka has been involved with The Tale since the early stages of its development, and ultimately connected me with the director and writer of The Tale, Jennifer Fox.
How did you prepare for the project and what would you say was the most difficult part of making the score?
I was completely blown away by the film when I first watched it, and it was unlike anything I had ever seen before. Because the film has not yet premiered, I cannot talk too specifically about anything, but there are so many incredible aspects of the film — the content, the cast and performances, the cinematic language, the production design to name a few. What was additionally so powerful was that it is based on Jennifer's own story, which meant I had direct contact with and precise insight into the protagonist. The film focuses on the architecture of memory — how memories change over time, how we become the inconsistent narrators in the stories we tell ourselves, how a brief flicker of a new memory can re-contextualize identity.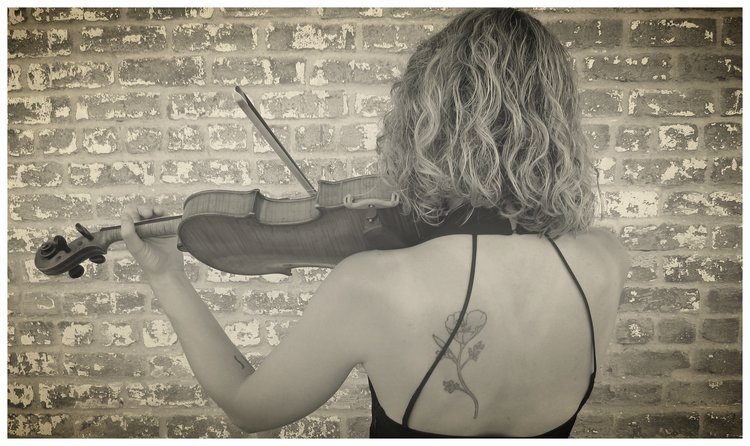 This is a long way of saying, the music had to honor this complexity, and this perhaps was the biggest challenge. In my initial talks with Jennifer, we first developed a palette of instrumentation from which the score would grow. There are a few meaningful source cues in the film, and we ultimately decided that the instrumentation of the score would grow from these pieces. We settled on an intimate aesthetic —piano, strings, plucked instruments and electronics. With this palette in place, I developed several cues that I then worked and reworked and sculpted to the story in meaningful ways. The music is also layer-based — very much to align with the layers of memory, and the linear and non-linear passage of time. Each instrument and color serves as its own motor. With new insight and re-contextualization, different layers emerge more prominently, and the aesthetic of the score grows and evolves alongside Jennifer.
The Tale follows an investigation into one woman's memory as she is forced to re-examine her first sexual relationship and the stories we tell ourselves in order to survive. How did making the score influence you and your views in the music industry?
Both the film, and the collaborative process to create the score have influenced me deeply. Working with Jennifer was an amazing experience. In a documentary she made several years ago, Flying: Confessions of a Free Woman, she delivered a personal and global array of perspectives of the generational and cultural differences of what it is — and how it is — to be a woman. Now in dramatic narrative form in The Tale, Jennifer grapples with similar questions. In working with her, Jennifer inspired me to explore — as a woman, composer, and participant in this film — these very same questions and how they translate and live within the music.
What choices did you make to make the main theme for the protagonist?
The film wrestles beautifully with duality, perspective, and point of view. In the same way, the music had to honor this complexity. It needed to be intimate and playful, while also poignant and serious. I approached this in several different ways throughout the film — sometimes more literally with instrumentation, and sometimes more abstractly with re-harmonization, inversions, and re-structuring of themes.
This one is for the gearheads. What tools and technology are you currently using and why?
I work primarily in Logic Pro X, and Pro Tools. I have more sample libraries than I can name, but some favorites are from Spitfire, 8dio, Spectrasonics, and Kontakt. I play and own many instruments, and try to add live-recorded elements to all of my scores whenever possible.
When you are feeling creatively blocked, what do you do to get back in the creative flow?
It's a great question. I have many different ways to reset, and rotate between them, depending on the nature of the block. Sometimes getting out of the house for a quick breath of fresh air and a cup of coffee is all I need. It's very easy for me to become all-consumed by my work so a quick change of environment is often helpful. A fellow composer once told me that Aaron Sorkin takes up to eight showers a day to revive his creativity — I'm also a fan of this. Even just a splash of cold water of my face will help. It's funny, most of these anti-writer's block preventative measures are non-music related, which I think is important. Stepping away from your work, even for a minute, can do the trick.
If you had any advice for female composers starting off in the business what would it be?
A wonderful composer and mentor, Michael Levine, once told me an analogy that I love. He said — and this is not verbatim — that getting into this industry is much like breaking into a castle: one person might find a crack in the wall and slip in but will cover up the entrance and no one will ever get in that way again. Essentially, it's unpredictable and non-formulaic. This has always been an empowering analogy to me, as there is no right or wrong way to do this. You just have to work hard, and stay inspired. I am in this incredible position to give this interview because of a combination of really hard work, making meaningful and lasting connections with collaborators and mentors, and perseverance.
What are you working on right now and can you tell us more about that project?
Unfortunately I can't say too much about it, but I'm working on a feature film now with a director and dear friend that I met at New York University. When I first read the script, I fell in love with it, and it is unlike any story or film that I have seen before. I'm really excited about it. I'm having a lot of fun exploring the music with him, and developing a palette that is true to the film. I also have a couple other features on the horizon. It's an exciting time to be in this industry — I often have to pinch myself.
More composer interviews here.